Peas and black pudding at Restaurant Patrick Guilbaud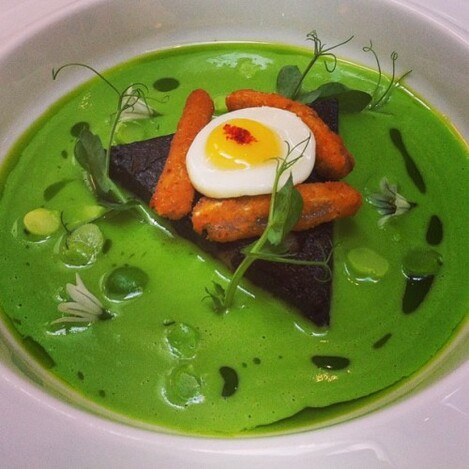 Source: silemv
Red pepper mousse at Campagne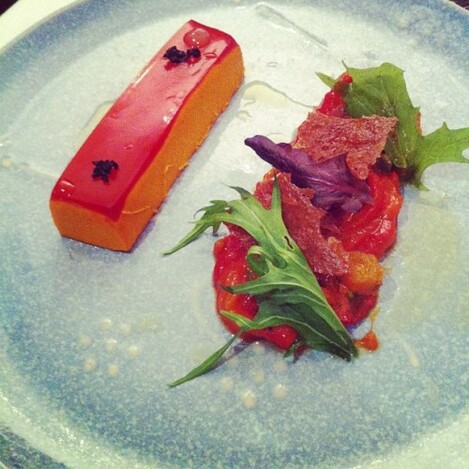 Source: markdunne
Asparagus at Aniar
With a hen's egg and cheese rind.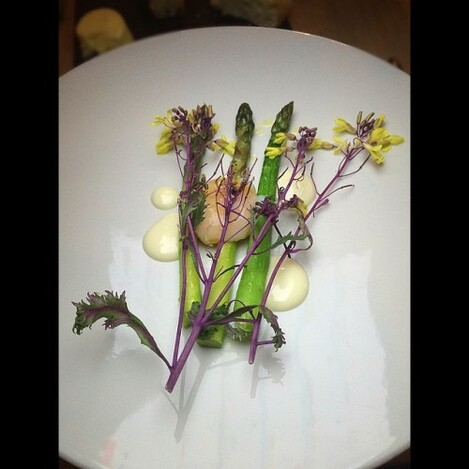 Source: drazowsky
Veal terrine at Chapter One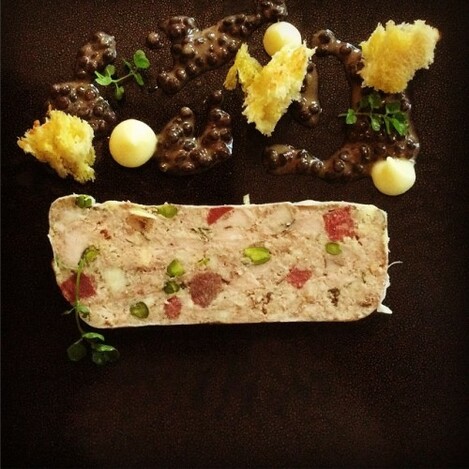 Source: cello_tu
'Strawberries' at the Cliff House Hotel
Source: csteenson
Seatrout at Bon Appetite
Source: jotarainert
Rabbit loin at Chapter One
With barley risotto, balsamic carrots, parsley root and onion crumble. Phew.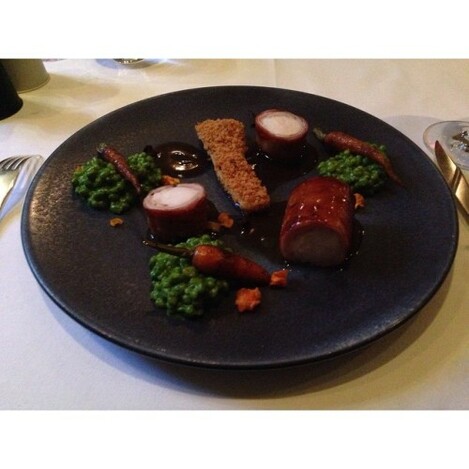 Source: nomnomadic
'Jaffa Cake' at Restaurant Patrick Guilbaud
With spice bread ice cream.
Source: danelmore
Duck at The Lady Helen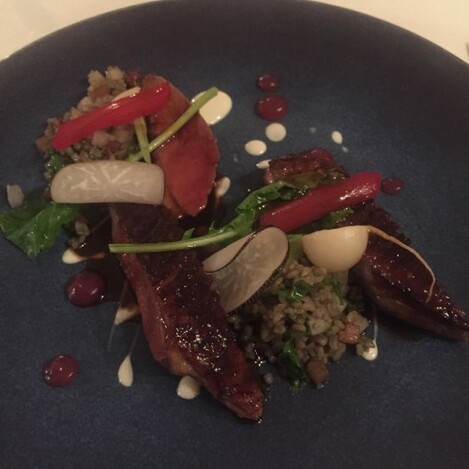 Source: instamcgann
Veal at the Cliff House Hotel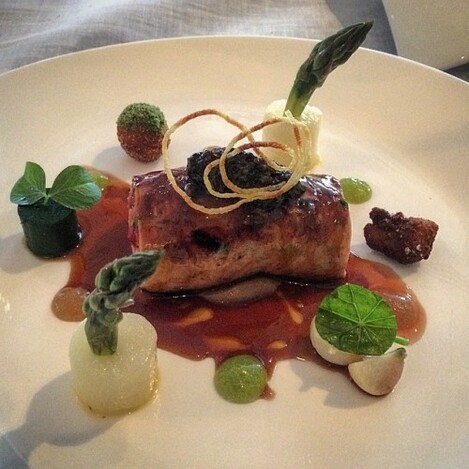 Source: csteenson
Rabbit loin at Thorntons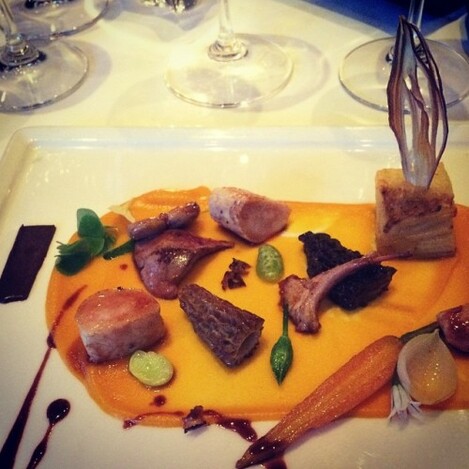 Source: harvey3111
Smoked fudge and olive oil jelly at L'Ecrivain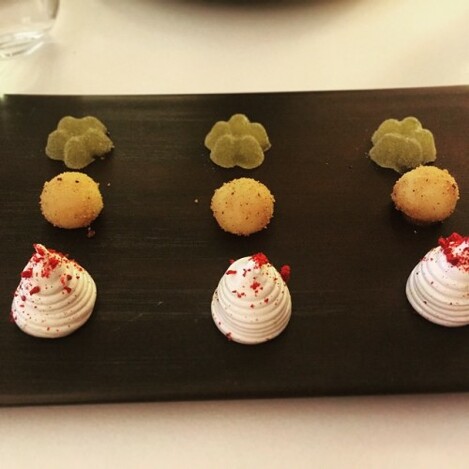 Source: claire_doherty
Squid at Aniar
With burned squash and freeze dried kale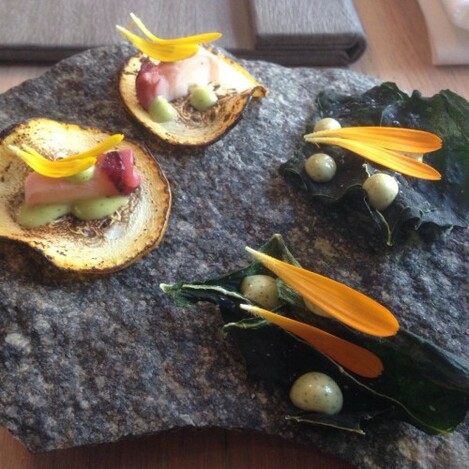 Source: anetq
Pineapple tatin at Thorntons
With candied ginger and banana and a sorbet.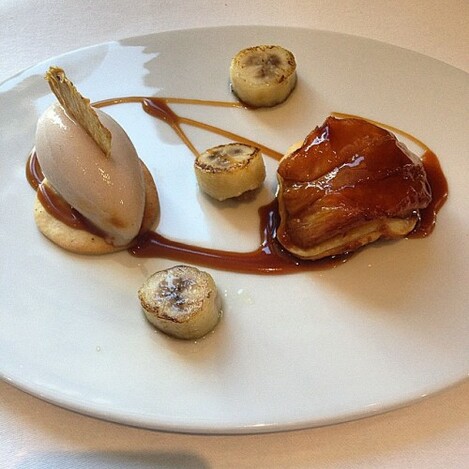 Source: nessa_farrell
Butter at Chapter One
Okay, it's not really a meal, but check this out:
The butter served at Chapter One comes from Seamus Mulligan, who uses a 2,000-year-old churning technique to produce tangy, almost fermented-tasting golden spreadable fatty cream.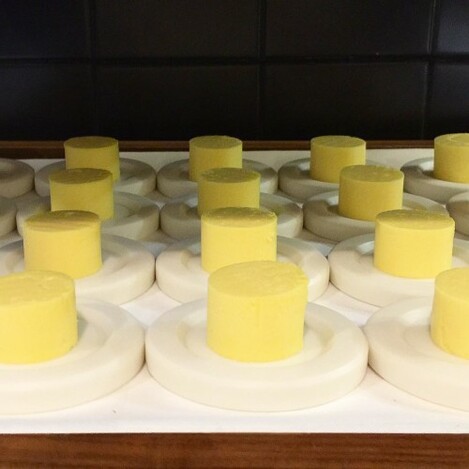 Source: juliabainbridge
Wild garlic gnocchi at L'Ecrivain
With Parmesan foam and cap cream.
Source: veggiedublin
Banoffi tart with hazelnut ice cream at Campagne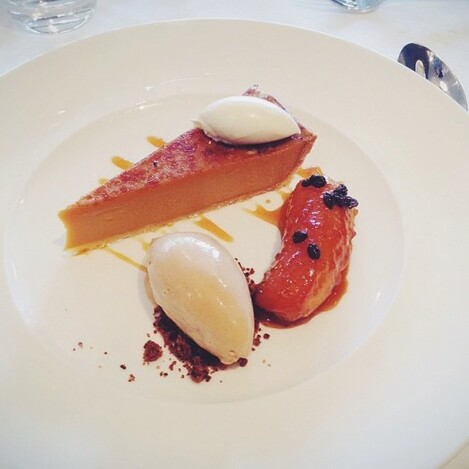 Source: lovemesaysfood