EIGHTEEN MINUTES IS a fairly respectable length for a best man speech.
In fact, some might say it's a little too long.
However, when it's eighteen minutes of amazing filmmaking in lieu of the best man awkwardly standing at the end of the dinner with a shedload of ales inside him…. it's perfection.
Alan and Anthony Mulligan created the film for their brother Paul to celebrate his wedding to the lovely Aisling last weekend.
The pairs sisters, Dad, friends and several cans of Dutch Gold feature in the film.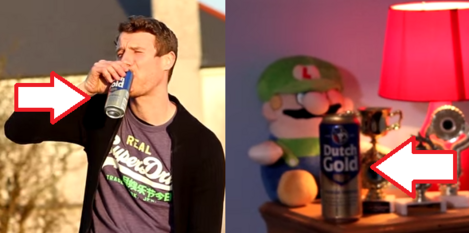 It kicks off with the lads visiting the grave of their late mam, who died in 2004…
(ps you need to use headphones to hear all of the audio correctly)
Source: Alan Mulligan/YouTube
Thanks to John O'Grady for the heads up