DEPARTURES ARE COMMON at Shannon Airport but passengers experienced a rather amusing dance-themed deviation from the norm in the terminal building earlier this month.
They were minding their own business when two lads in Munster jerseys suddenly took to the floor for some impromptu toe tapping.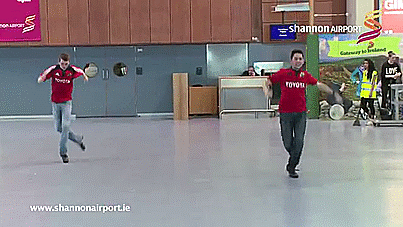 The brave boys were soon followed by a couple of equally impressive cailíní.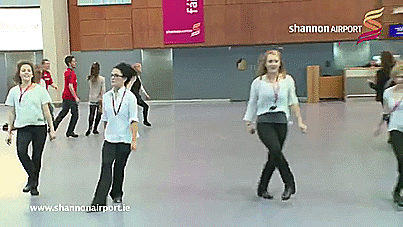 And an entire hen party, who mixed things up with a bit of modern dance.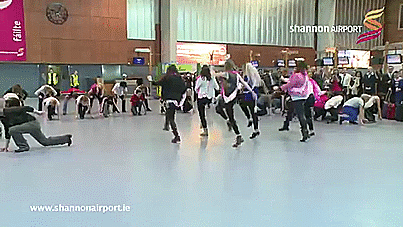 The perplexed passengers and amused staff were treated to a rather diverse display, courtesy of the students from the Irish World Academy of Music and Dance.
Source: Shannon Airport/YouTube
It'd be enough to get your toes tapping at the desk of a Monday morning.