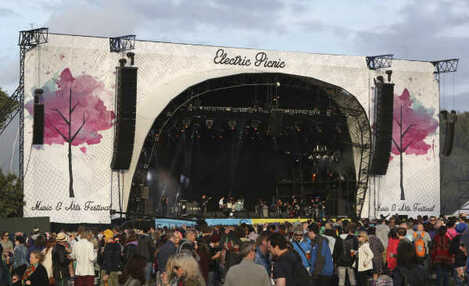 Source: Sam Boal/RollingNews.ie
PEOPLE MAKE ALL sorts of sacrifices to go to Electric Picnic. You know, shift swaps and the like.
But quitting your job to go? That requires serious dedication.
And that's exactly what this Electric Picnic reveller has done.
A girl named Emily has posted a screenshot of an e-mail from her employer informing her that her P45 is in the post… after she refused to sell her Electric Picnic ticket.
In her post, shared on the official Electric Picnic Facebook page, Emily writes:
'If you cared about your job, you'd sell your electric picnic ticket' my boss said… EP better be worth it
As of writing, the post has been liked over 7,000 times in the hour since it was posted.
And it seems that everyone is #TeamEmily.
Jobs come and go! You're only young and free once! Hit EP hard
feck it Yolo
Brilliant, fair play to you!
YOLO indeed.
DailyEdge.ie has contacted Emily for comment. Watch this space.