ROMANTIC IRELAND IS dead and gone, they said.
But is it really?
1. Just look at this girl's marvelous response to a lad asking her if she wanted some Irish beef
2. Or this insight into what Tinder is like in rural Ireland
Source: Éimear/Twitter
3. How about this girl's very public declaration of love for Marty Whelan?
America has John Cusack standing underneath a girl's window with a boombox. Ireland has girls propositioning Marty Whelan on Winning Streak. You tell us which is more romantic.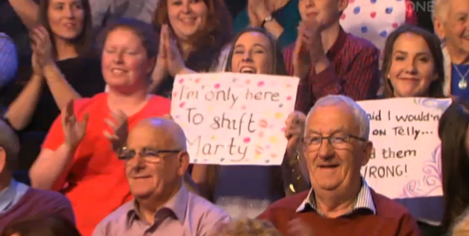 Source: RTÉ Player
4. Ah yes, the frontage question
The cornerstone of any Irish relationship.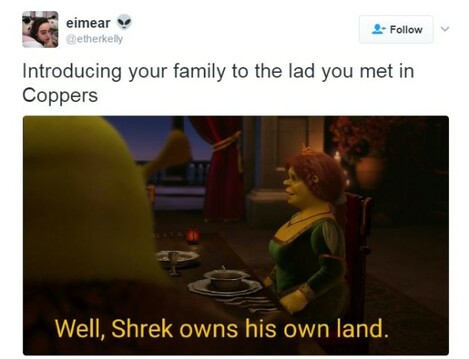 Source: etherkelly/Twitter
5. We excel at coming up with romantic backstories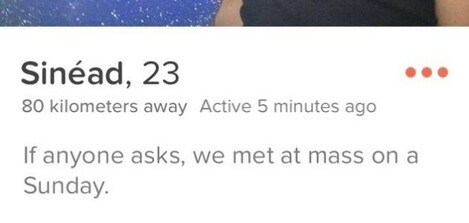 Source: Imgur
6. In fact, Mass plays a surprisingly big role when it comes to dating in Ireland
7. WHERE'S MY HEADLINE?
8. Let us never forget the time a lad on First Dates Ireland texted his mate to say he was desperately holding in his farts lest they be caught on his mic
A true gentleman.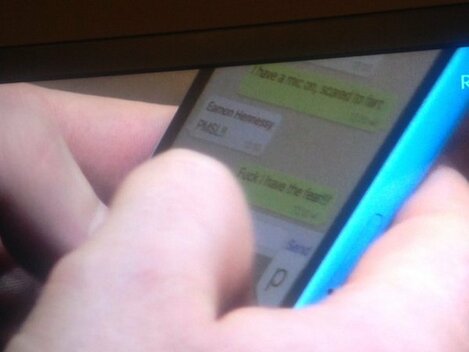 Source: Darren McMahon/Twitter
9. We're not afraid to namedrop…
10. And we always come prepared
Source: Imgur
11. Our chat-up lines are pretty on point
12. We're not afraid to go after something when we really want it
*writes letter to ridey barman*
13. And, oh yeah, we go there
14. *hopeful face*
15. And finally… we know exactly how to impress a potential paramour
"Bottle of Buckfact, m'lady?"
SWOON.
Source: Meanwhile in Ireland/Twitter
DailyEdge is on Snapchat! Tap the button below to add!