THE GAME OF Thrones books are lengthy enough, but if you want to make it really challenging for yourself, why not read them as Gaeilge?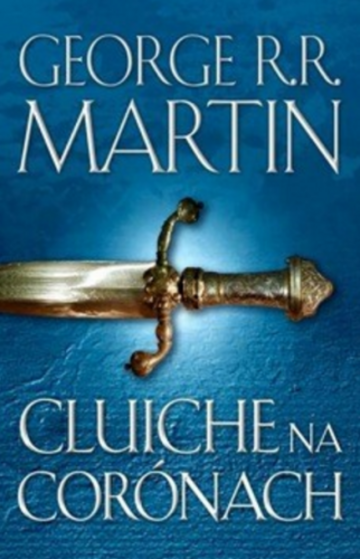 Source: Siopa.ie
An Irish version of the first book, Cluiche na Corónach, has just been translated by Oisín Ó Murithile and released by Leabhar Breac.
We got our hands on a copy and picked out the Irish translations of the best known characters, places, and catchphrases from the series – if you want to pick one up for yourself, you can do so from Siopa.ie.
1.
Source: HBO
Yes, really. His half brothers and sisters don't get to have a lot of fun with the Irish translations of their names – they're Raib, Sansa, Airia, Branán and Riocán.
2.
Source: HBO
Séimí! SÉIMÍ. And his sister? Soirse Lanastair.
3.
Source: HBO
How this will work in light of the revelations from the latest season is as yet unclear.
4.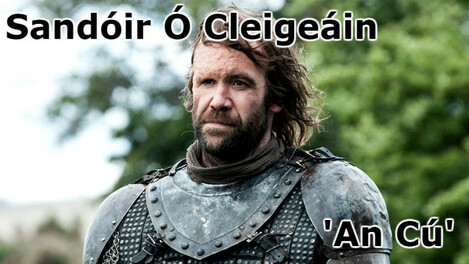 Source: HBO
Not An Madra, as you may have expected.
5.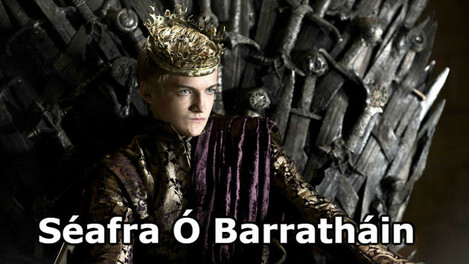 Source: HBO
Still evil, even as Gaeilge.
6.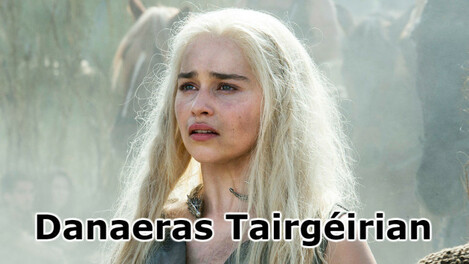 Source: HBO
In case you were wondering, 'Khaleesi' is unchanged in the Irish translation.
7.
Source: HBO
'Liath' is grey, and 'lúith' can mean being energetic and fit, so it's a pretty literal translation.
8.
Source: HBO
In Irish, poor old Ned is simply 'Eideard Stairc'.
9.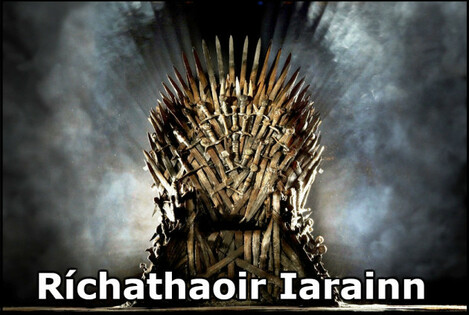 Source: HBO
At the start of the series, Joffrey is the heir to the Iron Throne, or 'oidhre na Ríchathaoireach Iarainn'.
10.
Source: HBO
'Geimh' derives from 'geimhreadh', meaning 'winter', while 'sceird' means 'bleak, windswept place'. Apt, no?
11.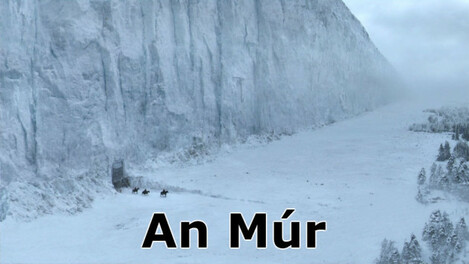 Source: Wikia
Slightly more imposing than An Balla.
12.
Source: Wikia
Westeros, the ficitional continent where Game of Thrones is set, is known in the Irish translation as 'Iartharas'.
Cluiche na Corónach is available from Siopa.ie here. Thank you to Derek O'Brien for help with translation
DailyEdge is on Snapchat! Tap the button below to add!