THE IRISH FANS are pretty much having the time of their lives in France right now.
But, as usual, Irish Water is never too far from their thoughts.
These lads paid striker Jon Walters the perfect tribute by fashioning some Irish Water jackets in his honour.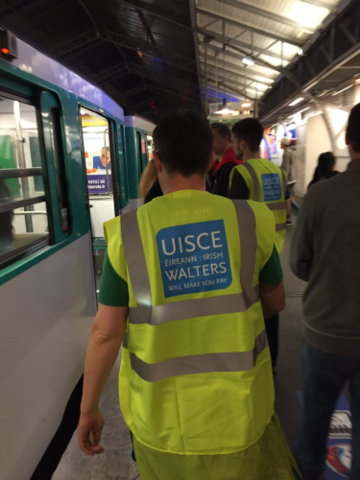 Source: Steve_Cummins
WALTERS WILL MAKE YOU PAY.
They were spotted in a Paris train station and they'd but the fear of God in you if you weren't already a giant bag of nerves.
DailyEdge is on Snapchat! Tap the button below to add!