OH YOU THOUGHT summer was the trickiest season, sartorially? Autumn/winter has something to say about that.
If you're currently extracting the winter-appropriate gear from your wardrobe, you may have come across some of these items.
1. A new scarf from Penneys that you've already seen on five other women
Not AGAIN. Feck it anyway.
2. A jacket that is not at all waterproof, when you know well what Irish winter weather is like
Source: ASOS
~Oops, I did it again/ My cute winter coat won't keep out the rain/ Ooh baybeh baybeh~
3. A chunky knit that is so chunky you feel like the Michelin Man when you put a coat on over it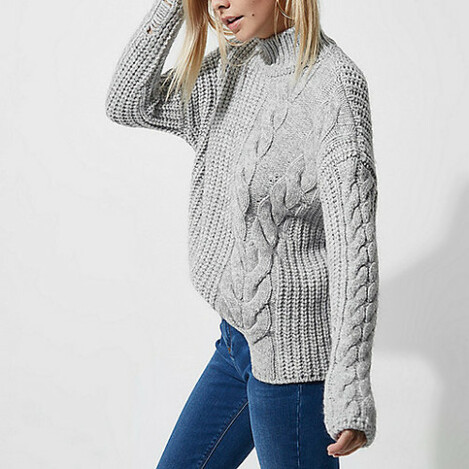 Source: River Island
Everyone's always on about 'stylish layers' for winter, but when you try it you just end up puffing and sweating and full of regret.
Let's hope you don't have to lift your arms for anything, because it's not happening.
4. An old jumper that you absolutely love, but have to admit is destroyed with bobbles
Get a disposable razor and say a little prayer.
5. A slightly mortifying onesie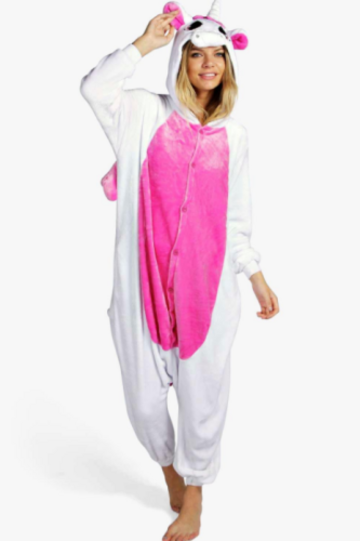 Source: Boohoo
It's a cartoon character one with hood. Maybe it has ears. It is deeply unsexy, and you love it.
6. And fluffy socks to be worn with it
Put the two together and what have you got? MAXIMUM COMFORT. (Unless your onesie already has footies, in which case you are living your best life.)
7. A pair of cheap but fashionable boots that disintegrate on first wear
They looked so cute on the shelf, but you can feel the cold ground through the soles. And who knew that velvet doesn't protect your poor toes from street juice?
8. A 'party dress' that you get to wear about twice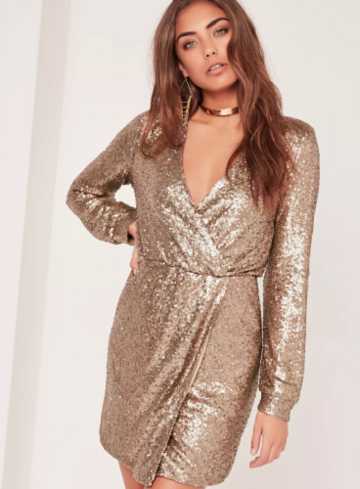 Source: Missguided
Sequins are involved in some capacity, of course. You bought it to wear to drinks and various events of the season, but somehow you always end up in the pub, hair wild, no makeup on, bundled in about 20 scarves.
9. A turtleneck that you put under summer clothes to make them weather-appropriate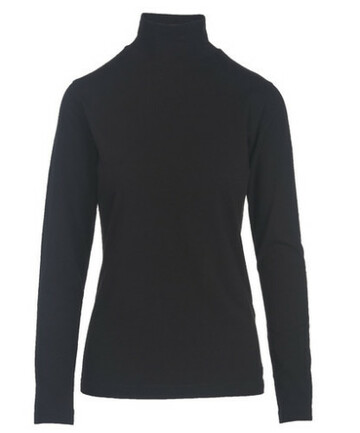 Source: Joshua Everitt/Woolrich
Who has the means to have two separate summer and winter wardrobes in this day and age?
10. A pair of 'fun' tights
They're spangled/coloured/patterned and you feel like a bit of a tit in them but soldier on, trying to feign insouciance.
11. That pair of fally-downy tights that you keep forgetting to throw out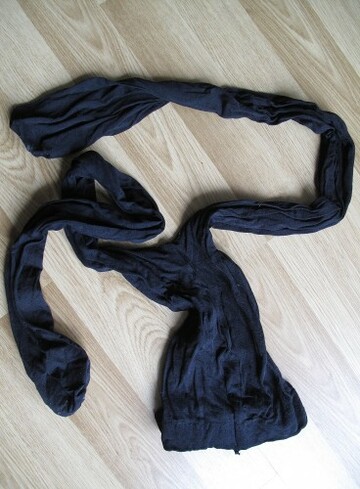 Source: OKCorrall
They're impossible to identify when they're not on your body, the little shites.
12. And a coat that makes you feel like Superwoman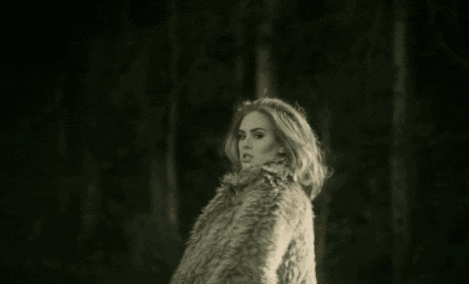 Source: Popkey
Swishing here, gliding there. Sorry, can't stop, I'm a Fancy Lady in my Fancy Coat.
DailyEdge is on Snapchat! Tap the button below to add!