THE NEXT JAMES Bond film could be shot in Ireland, according to reports this morning.
Both iIts executive producer and screenwriter were in Dublin at the weekend, and said the franchise's next instalment could take place here, the Irish Times reports.
Naturally, #IrishBond took off on Twitter. Here are the 9 best suggestions:
1.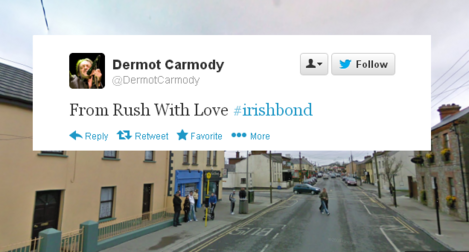 Source: Google Maps
2.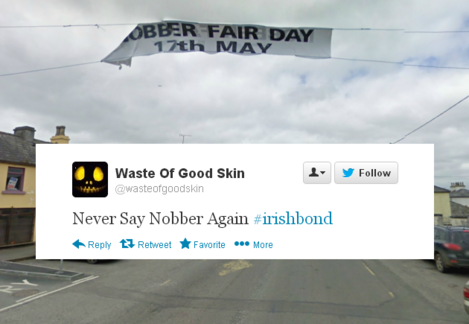 Source: Google Maps
3.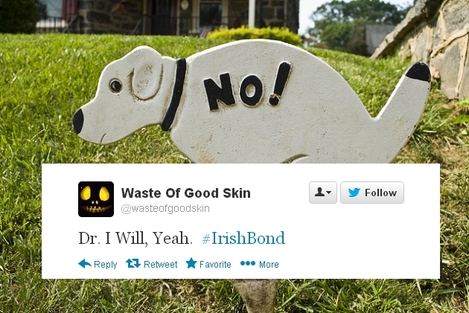 Source: mslavick
4. 
Source: Carlos Luna
5.
Source: heroturtle
6.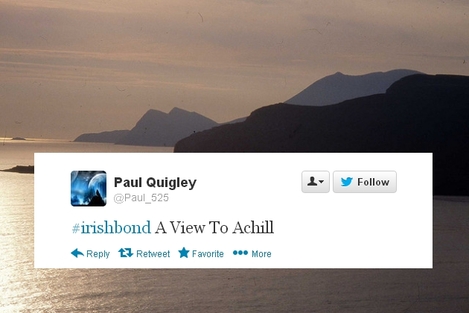 Source: sludgegulper
7. 
Source: Big Richard C
8.
Source: garryknight
9.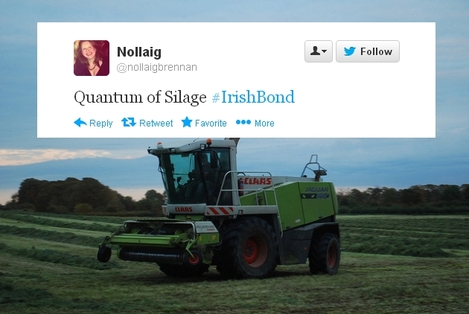 Source: Peter Mooney
Those were the best suggestions for the name. But Twitter user @BlueCorpse went further, and imagined a little dialogue: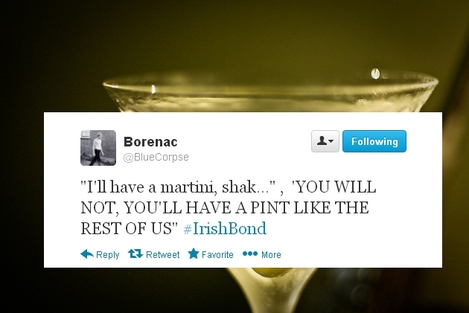 Source: wickenden
Perfect.
Add your name (or dialogue!) suggestions in the comments…