DailyEdge praises those who rocked the week in celebland, while keeping a watchful eye on those who should just log off forever.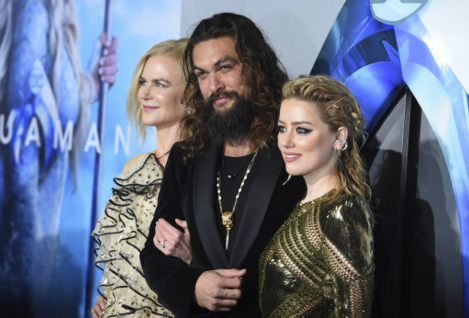 Source: Jordan Strauss/AP/Press Association Images
Losers 
Ellen DeGeneres
Ellen is a loser this week because she admitted that she never gets tickets from the police. Ellen appeared on Jimmy Kimmel this week and said it's literally impossible for her to get a ticket, all they want is an autograph or a selfie.
Source: Jimmy Kimmel Live/YouTube
So, why is she a loser, you ask? She spilled the secret, rookie mistake. Good luck letting that happen again. 
Kanye West 
As ever, Kanye West is a loser this week thanks to his strange rants on Twitter. Just go and see for yourself. 
I'm so tired. 
Kanye, refrain. 
Winners 
Ariana Grande
Ariana Grande is a winner yet again for dragging the shit out of Kanye West and Drake. The two men reignited a feud on Friday, but Ariana wasn't having a bit of it. 
Preach! 
Jason Momoa 
Source: Variety/YouTube
Jason is a winner this week for showing up to the Aquaman premiere and doing the haka with his kids. It reminded us of that time Ireland bet New Zealand in the Aviva. Ah, that was a good day. Also, Jason Momoa. 
Taylor Swift
Source: TV Guide/YouTube
Taylor is a winner this week because she just dropped her Reputation Netflix documentary trailer and I want to see it immediately. Where you one of the five people who went to her second Croke Park gig and want to see what it was like with an audience? Here you go. 
DailyEdge is on Instagram!