JEDWARD HAVE A very specific and, dare we say, iconic look. Big hair, colourful jackets, mad runners – that's their thing.
Source: PA Archive/PA Images
Last night, they appeared on the Channel 5 show Celebrity 100% Hotter, which as you might have gathered from the title, attempts to jazz famous people up with makeovers.
We wouldn't have thought Jedward would need much more jazzing, but there you go.
The twins handed themselves over to the show's makeover team and came out the other side looking like what can only be described as a pair of very trendy priests: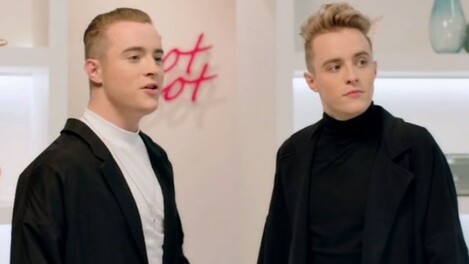 Source: Twitter/Jepic News
They were man-bunned, turtlenecked, and stripped of all colour. You'd mistake them for a couple of lads you'd see in the smoking area in the Workman's of a Saturday.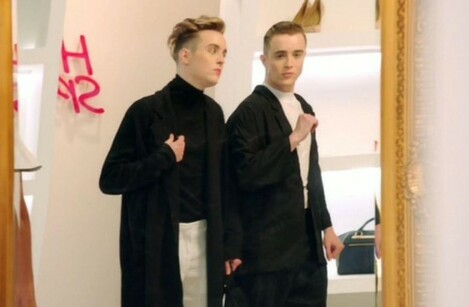 Source: Channel 5
Source: Twitter/@PatCashinPJ
Although the show declared that the boys had jumped almost six points in their hotness rating (from 2.9 to 8.5), fans were crying out for them to return to their old look:
The boys themselves were a bit more willing to give it a try, saying:
I'm gobsmacked… It's actually great. I really like this. A very slick look.
This could herald a new, more trendy direction for the duo. Keep an eye on Pitchfork's best new music reviews, is all we're saying.
DailyEdge is on Instagram!