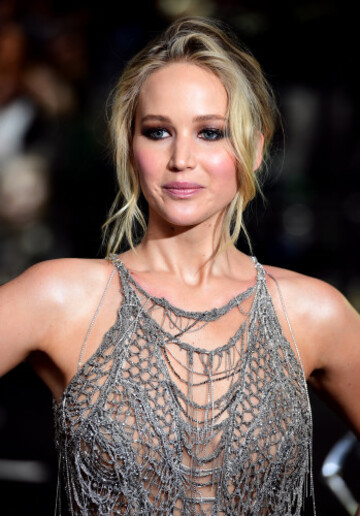 Source: Ian West
AHEAD OF THE release of her latest movie Mother!, Jennifer Lawrence spoke to Channel 4 News about everything from the movie itself, to Donald Trump and climate change to the pay gap between actors and actresses in Hollywood.
Mother! is a psychological thriller that serves as a metaphor for the abuse and damage that humans have inflicted on earth over the past few centuries, Lawrence told Channel 4.
Source: Ian West
Mother! was directed by Darrren Aronofsky, who made Black Swan and Requiem for a Dream, so you can probably imagine what kind of movie it's going to be. You can check out a trailer here.
To cope with filming such a dark and intense movie, which the Guardian has claimed left 'no gob unsmacked', Lawrence had a 'Kardashian tent' on set that she could retire to when she needed to be comforted.
It was a tent that had the Kardashians playing 24/7, where she'd relax with a teddy bear. In fairness, the Kardashians are as far as you can get from a psychological thriller.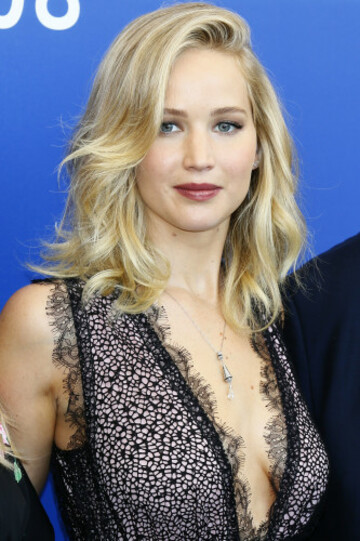 Source: DPA/PA Images
Unfortunately, she did not get to even use the Kardashian tent, because the most stressful scenes in the films took a real toll on her. In her Channel 4 interview, she talks about how one particular scene caused her to hyperventilate so badly that she passed out and tore her diaphragm.
When the conversation about the gender pay gap came up, Lawrence noted that money is not her issue.
If the video won't play, you can watch it here. 
Because I'm so fortunate to have my job, my problem is not money. I wasn't upset that I only got this many millions for a movie, that's ridiculous. I was angry about the unfairness and inequality and it's not just the movie industry.
The actress went on to note the gender pay disparity in the world outside of Hollywood.
There's a 21 per cent pay difference between men and women in America in almost all fields. I felt like I had a voice – people look at me and listen to me, and to not use it… To not say anything – that's never really sat well with me.
She said that she finds the entire situation 'unfair'.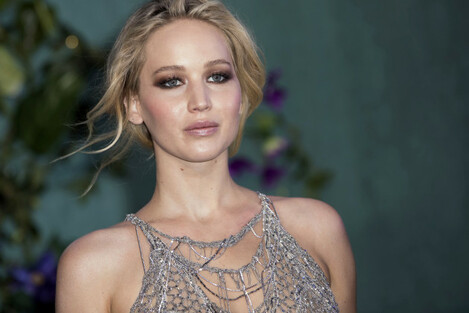 Source: Vianney Le Caer
The Trump conversation naturally came up.
Channel 4 asked Lawrence "How do you feel about the changes that have happened in your own country over the past year or so?" She commented:
It's scary. This new language that's forming. I don't even recognise it. It's also scary to know, it has been proven through science, that climate change is due to human activity and we continue to ignore it.  The only voice that we really have is through voting, and we voted and it was really startling.
She then went on to reference the immense damage that current hurricanes like Irma and Harvey are having on human life and the environment.
You're watching these hurricanes now, and it's really hard, especially while promoting this movie, not to feel mother nature's rage, a wrath.
Jennifer Lawrence then commented about the huge division in the United States at present.
It is really polarising and upsetting, you know, I've heard things and seen things on TV in my own country that devastate me and make me sick. It's just really confusing. I don't find [Donald Trump] confusing, I think I know exactly what he is.
If the video won't play, you can watch it here.
DailyEdge is on Snapchat! Tap the button below to add!