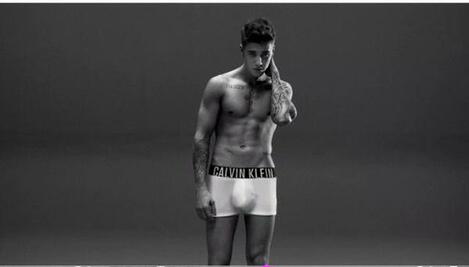 Source: Bieber Magazine/Twitter
YOU MAY REMEMBER last week when Justin Bieber was unveiled as the new face of Calvin Klein, causing Beliebers everywhere to lose their minds.
Shortly thereafter, a website by the name of BreatheHeavy.com claimed to receive an untouched photo from someone connected to the photo shoot, which appeared to prove that Bieber's man parts had been digitally altered to make them look bigger.
However, the website has now backtracked after Bieber's team issued a stern denial and a cease-and-desist letter.
Bieber denies the photo is real, and I respect that and will believe him.
Bieber's personal trainer Patrick Nilsson has also weighed in on the controversy and confirmed to Access Hollywood that Bieber is "well-endowed".
I can definitely confirm that he is a well-endowed guy. I sound weird saying that, but yes.
That's that then.