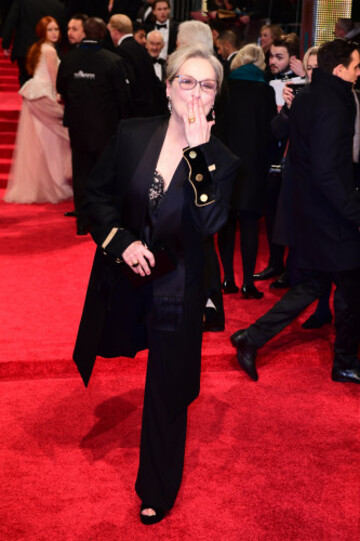 Source: PA Wire/PA Images
TOMORROW NIGHT, MERYL Streep will walk the red carpet at the 88th Annual Academy Awards. But don't expect her to be wearing Chanel.
Just days before the ceremony, the veteran actress has found herself embroiled in a feud with Karl Lagerfeld of Chanel.
Let's recap.
Karl Lagerfeld is the head designer and creative director of Chanel. He's a pretty big deal in the fashion world.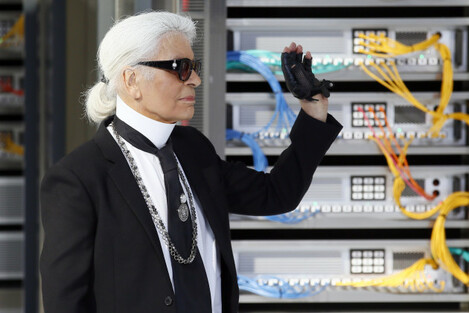 Source: Francois Mori
In an interview with Women's Wear Daily, Karl Lagerfeld claimed that he had been asked to design a dress for Meryl Streep at the Oscars.
Lagerfeld claimed that he stopped work on the dress when he received a call from her camp saying, "Don't continue the dress. We found somebody who will pay us."
Chanel has a policy of not paying celebrities to wear their clothes, so Lagerfeld was particularly irked by this and accused Meryl Streep of being a cheapskate.
After we gift her a dress that's 100,000 euros [$105,000], we found later we had to pay [for her to wear it]. We give them dresses, we make the dresses, but we don't pay.
A genius actress, but cheapness also, no?
The comments immediately made headlines.
You can't just call Meryl Streep and expect to get away with it.

Source: Paper

Source: Jezebel
Source: Huffington Post
A rep for Meryl Streep refuted the allegations, stating that it is "against her personal ethics to be paid to wear a gown on the red carpet".
Meryl's stylist, Micaela Erlanger, also issued a statement to clear things up.
She explained to BoF that Chanel submitted a gown for consideration, but that she decided to go in "a different direction with a different designer".
However, she maintained that there was never any conversations about money changing hands.
At no point were there any conversations regarding monetary compensation. Nor were any other brands considered based on their willingness to pay for placement. This is not how my company operates and is very much a practice in conflict with Ms. Streep's personal ethics. Any reports or quotes stating otherwise are a complete fabrication.
Chanel corroborated this telling and said, "When informed by the stylist that Ms. Streep had chosen a dress by another designer there was no mention of the reason."
Chanel wishes to express our continued and deep respect for Ms. Streep.
So what was Karl Lagerfeld at then?
Let's just say he has form when it comes to stirring shite. He once referred to Adele as "a little too fat" and Princess Diana as "stupid".
Safe to say that he should have thought twice before coming for Meryl, though.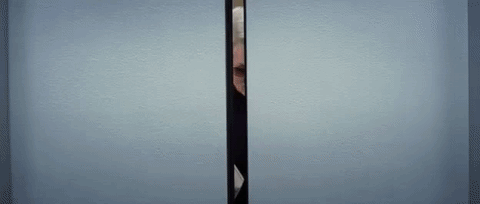 Source: Giphy
DailyEdge is on Snapchat! Tap the button below to add!