EVERY WEEKDAY MORNING, we dig through the celebrity dirt to bring you the best of it. Here's The Dredge…
In the wake of her artistic topless Playboy shoot, Rosanna Davison has cleared up idle speculation that she may have had breast enlargement, saying that her breasts are an "optical illusion".
However, a cosmetic surgery group manager disagreed, casting her expert eye over the Playboy pictures to declare: "Judging by the shape and appearance, I'd suggest she has had some form of breast augmentation surgery." (Irish Sun)
Meanwhile, PR guru Max Clifford has been giving bizarrely mixed messages about Rosanna's shoot – telling the Irish Daily Star that the "pluses are outweighed by minuses" for her future career, while simultaneously informing the Irish Daily Mirror that Rosie "could be looking at international stardom".
Rosanna said her father Chris de Burgh was "very very supportive" of her topless shoot. (Irish Sun)
~~~~~~~~~~~~~~~~~~~~
The Words
Lots of experience: What reality-show veteran Kim Kardashian wants  Kanye West to have, before their love takes its natural course and they create a reality show of their very own. "They haven't decided on a title yet," a source says, but it will involve "occasional trips to Paris and Italy." Aww. (Hollywood Life)

Kanye and Kim practising their camera faces (Francois Mori/AP/Press Association Images)
Oh My God: The headline used by a French magazine publishing topless pictures of Kate Middleton sunbathing on a private terrace. The editor of Closer magazine has observed that Kate is bravely upholding a proud royal tradition of nudity, saying: "After Closer magazine comes out, Harry is going to feel a lot less alone." (Mirror, Closer.fr)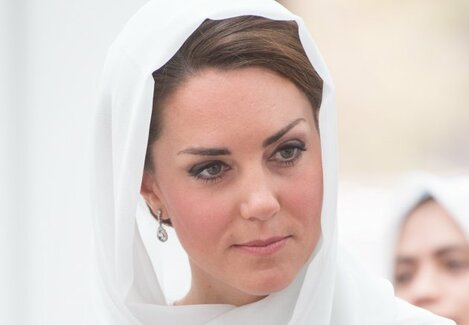 Kate Middleton, not topless (Tim Rooke/PA Wire/Press Association Images)
Africa: Where Jennifer Aniston and Justin Theroux allegedly plan to elope to, instead of just getting married like regular people. "They love the idea of eloping and marrying abroad," those ever-reliable sources say. "Kenya will be an amazing romantic break." (Perez)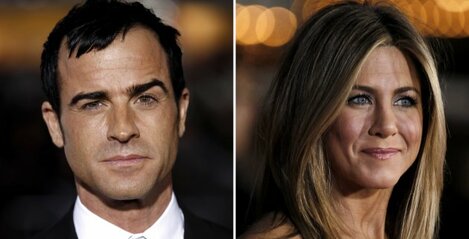 They bless the rains. (Matt Sayles/AP/Press Association Images)
~~~~~~~~~~~~~~~~~~~~
The Dirt
Johnny Depp has bought his ex Vanessa Paradis a massive new gaff in the Hollywood Hills, and there are photos. (Radar)
Adam Sandler allegedly tried to run over a fan with his car. (Perez)
Rihanna has offered to babysit for Snooki's baby. (Perez)
Ronan Keating gets sent "pubic hairs sellotaped into cards" by fans. (Irish Daily Star)
Lindsay Lohan's definition of 'living her dreams' involves buying a particular brand of laptop:
~~~~~~~~~~~~~~~~~~~~
The Barrel Scraper

Yep, that's right. "Hookerific". (TMZ)