EVERY WEEKDAY MORNING, DailyEdge.ie rounds up the best of the day's celebrity dirt from the top to the very bottom.
Those Kardashians are absolute tickets. They've all taken part in a video celebrating Kendall Jenner's first US Vogue cover, pretending not to give two shites about it.
Of course it was all a lark and they're delighted for her.
On a more serious note, Jenner opens up about her father Caitlyn's transition in her Vogue interview, saying:
Sometimes I look at a picture of my dad when she was a guy, and it makes me a little sad—I get emotional. You have to get past it—you've got a new person to love. It's kind of a blessing in disguise—if that's not the wrong way to say it.
(E! News)
Jamie Dornan's completely given up on social media because of trolls. The actor, who's super protective over his family's privacy, said that "people start to say disgusting things about your family, about your childen. What's the point?".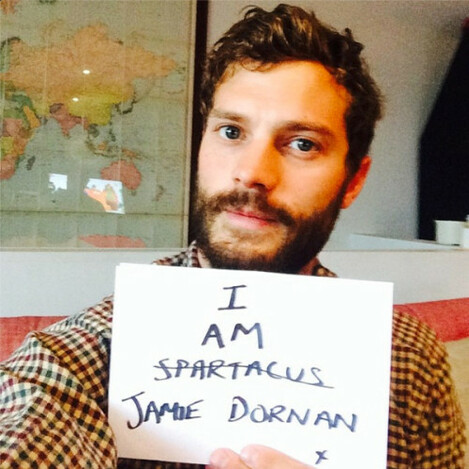 When Instagram was still an option. Source: E!
Dornan's wife Amelia Warner has been the subject of abuse from Fifty Shades of Grey fans who believe that Dornan and his co-star Dakota Johnson should be in a relationship… because it would make such a difference to their own lives? Who knows.
Anyway, he's had enough.
Matthew McConaughey's been enjoying some of the Olympics on his own and having a whale of a time. The actor, whose wife is Brazilian, has been spotted at some swimming events having some quality me time. (Buzzfeed)
He's also been hanging with some new pals.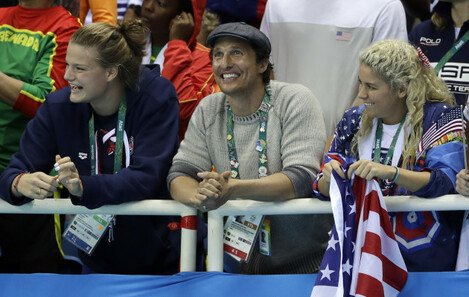 Source: Matt Slocum
And his wife Camila Alves joined him for a bit too.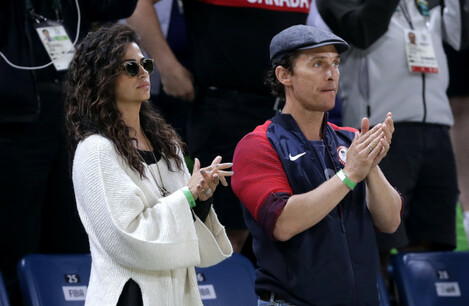 Source: Charlie Neibergall
And the rest of the day's celebrity dirt…
DailyEdge is on Snapchat! Tap the button below to add!