When Keeping Up With The Kardashians launched back in 2007, Khloé Kardashian was just 23-years-old.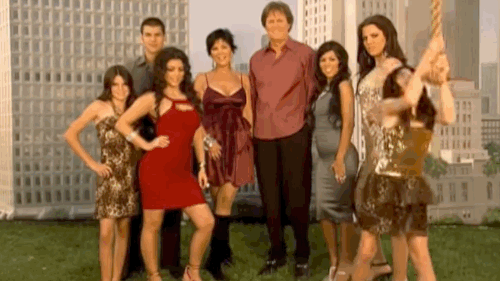 Today she turns 34, is a mother-of-one, an aunt of eight and perhaps one of the most complex characters within the world-famous Calabasas clan.
The most outspoken and boisterous of the three elder Kardashian sisters upon the show's launch 11 years ago, the attention of the audience, which was initially expected to be monopolised by older sister Kim, was almost immediately diverted towards Khloé.
In comparison to Kim's simpering on-screen presence and Kourtney's deadpan persona, Khloé was the ball of energy; the sibling guaranteed to provide the slapstick scene, perfectly in keeping with the show's very questionable premise that the Kardashians were, in a way, just like us.
Put simply, the show's initial editing suggested that Khloé would be our comic relief, the perfect antidote to Kim's narcissism and Kourtney's apathy.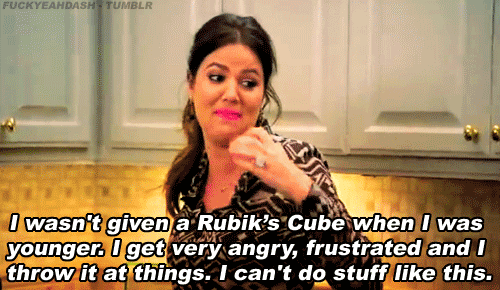 And yet if you were to cast your mind back over the last 11 years, it could be argued that Khloé was actually at the centre of the majority of the show's most sensitive storylines.
Introduced as coarse in her humour, vulgar in her exchanges and utterly cutting in her response to criticism of her family, it's clear these characteristics were cultivated as a form of protection Khloé knew she would need to employ as the programme's popularity grew.
And in many ways, she was right.
In the early days of the show, it was the public's blatant and unrelenting criticism of her appearance; the endless cruel comparisons drawn between herself and her smaller, slimmer sisters.
This ultimately gave way to the doubt which lingered over her paternity – perhaps one of the most significant moments in Khloé's life, and one which almost certainly gave rise to the 'tough girl' persona she created for herself.
As the show progressed, viewers were privy to the exceptionally close bond Khloé shared with her brother Rob, making her distress born of his well-documented struggles all the more poignant.
And then we had her ex-husband's drug issues and her current partner's infidelity, to name but a few over the course of a decade.
While there is no doubt that keeping up with the Kardashians has been little short of exhausting, keeping up with Khloé has been somewhat illuminating in its illustration of the public's shifting response to a stranger's trials and tribulations.
Once one of its targets, a swift glance across any social media platform will highlight the army of supporters the mother-of-one has today.
While she can hardly be described as the underdog of the family – this precarious title is surely left to Rob -  she does perhaps boast the most protective of the family's millions of followers, especially if they feel she's about to take a misstep.
There is nothing harder then doing what you feel is right. Whether it is to stay or go. Once you have a child w/ someone that gets even more complicated. True supporters support no matter what decisions you make. Do you, & your family bc at the end of the day that's what matters!

— Maria Lucia Furino (@FireGL98) June 25, 2018
I'm not trying to judge you, bc I do adore you girl. your a role model to millions of girls, I get that you're trying to figure shit out & tbh, your fans are protective of you. we just don't want some lame breaking your heart again. that's it.

— Queen Persia 👑 (@ChicBitchxo) June 25, 2018
A man will have u looking at muddy water and he will make u believe it's clear water, if u appreciate your fans u might want to listen too some of them because some not all can see what u can't see until u are back in that situation again.

— rosemary davis (@rosemar26428973) June 25, 2018
Yes, each and every one of Khloé's siblings have had their low moments, both personally and professionally, but it's fair to say that the level of vitriol aimed at Tristan Thompson in recent months far exceeds anything levelled at Scott Disick or any other 'ex-family member'.
Over 11 years, Khloe's initial image of a young woman immune to incessant criticism and resistant to unremitting comparison has been eroded somewhat, revealing a much more complex person than E! could have ever anticipated.
DailyEdge is on Instagram!