IT'S BACK TO school time, and we would all do well to remember that those little people can be miniature geniuses. And the proof is out there:
1. This chancer who will definitely go far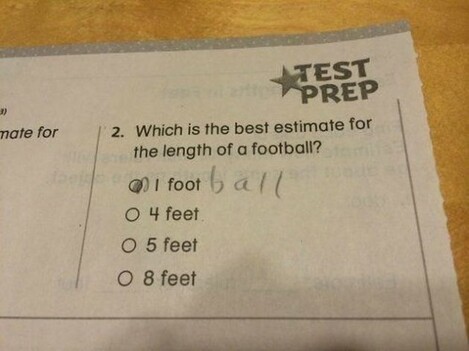 Source: Imgur
2. You just try and say this is incorrect
Source: Imgur
3. They know how to get the job done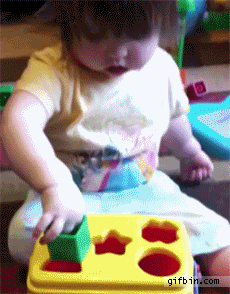 Source: Googleusercontent
4. Hard maths
Source: Imgur
5. You'll have to hold your hands up sometimes
Source: Imgur
I babysat a nine year old girl who poured milk on her cat.. When I asked why she said, "he's thirsty and likes to lick himself." I couldn't argue with that.
6. When you should have changed the font in the word bank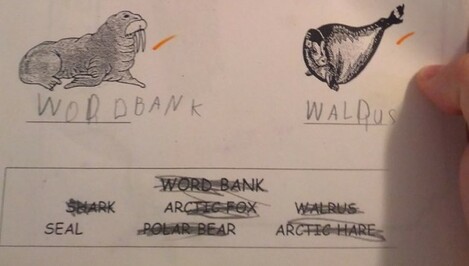 Source: Imgur
This kid might have chose the wrong one, but it was a legit option.
7. Technically, this is flawless
Source: Imgur
8. And this wonderful answer proves they can think outside the box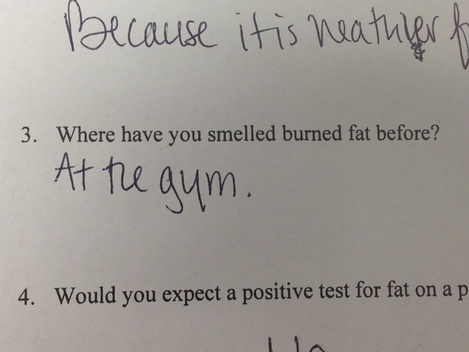 Source: Reddit
9. The spelling might be off here, but it's still genius
Source: Imgur
10. When you don't know, fall back on a song you heard
Source: Imgur
11. And finally… knowing when something is beyond you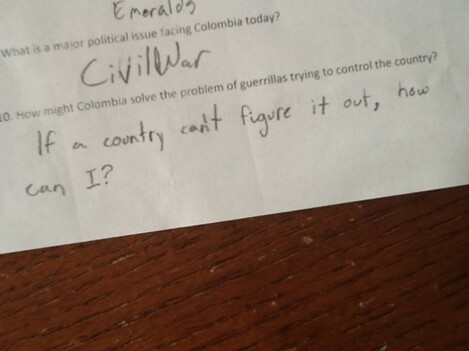 Source: TwentyTwoWords
Kid logic. It makes sense a lot of the time.