KIM KARDASHIAN IS a woman with particular tastes. Like us all, says you, except without the insane amount of disposable income.
It would be safe to assume that the same can be said for Kim K's feelings on interior design and decor. And yet, from the scant few photos we've seen online, we're still none the wiser as to what exactly Kim has going on in her gaff.
Robin Thede came up with a decent theory off the back of it though.
In fairness, what was in the room before Kenny G got there? Where the hell is everything now?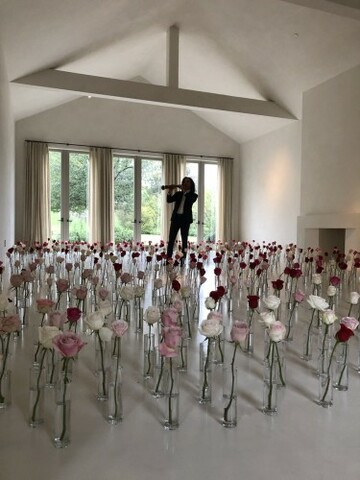 Whether Kenny G's currently chilling on a three piece sofa formerly owned by the reality star remains to be seen. But here's what we do know about Kim and Kanye's family home.
They have an absolutely tapped looking bath.
Three words – "inflatable bath pillow". Surely the solution to all of life's problems?
Kim's general rule of thumb of not showing off the inside of her house makes sense, giving that parts of it look like some kind of medieval torture chamber.
Also, did Sliderobes sponsor their storage units in the bathroom?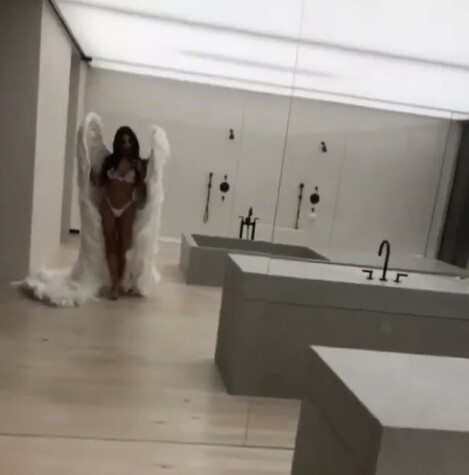 Because if so, they should really disclose that. The ASAI doesn't miss a trick.
Here's an infamous old Kanye tweet in which he himself compares it to The Sunken Place from Get Out.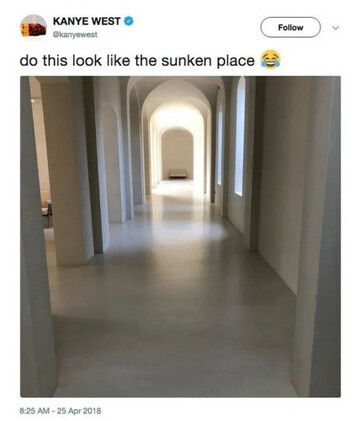 Source: Kanye West/Twitter
With the greatest respect in the world, it's not as if they're a family short of pictures of themselves. Would it have killed Kim to splash out on a few Snapfish prints for the walls?
After this, Kanye did confirm that the house was at least partially furnished.
Apparently, this is a living room. Not sure we share the same definition of "living". But I digress …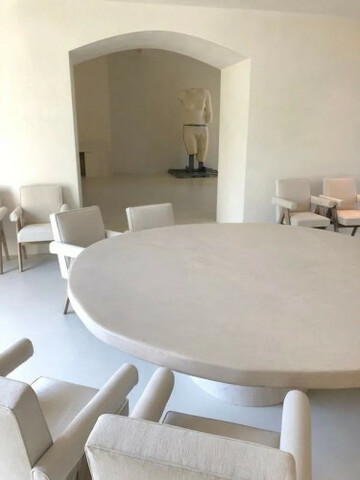 Source: Kanye West/Twitter
Aaaaaaaaaaaand that's about as much as we know. For parties such as Chicago's recent Alice In Wonderland-themed bash, the place is usually so heavily decorated and shots so carefully staged that it's hard to tell what lies beneath.
Other features of the gaff that we know about:
It has eight fire places. Eight. They're going through some amount of peat briquettes.
There are two spas on site. Haha, get it? On site? Like the Kanye West song??? Actually you know what, forget it.
The gaff sits on three flat acres of land.
It cost them $20 million, but they've definitely spent a heap on top of that kitting the place out to look like some kind of crypt.
And it has its own vineyard, for all those times when they've forgotten the to do an offy run.
If you look at the pics from the real estate agent when the house was initially on sale, the gaff resembled the DFS showroom/Pinterest mood-board hybrid of dreams. Now, it seems Kanye's love for minimalism has truly overtaken the need for cushions.
Kim, blink twice and someone will be over with a pouffe and a fluffy throw ASAP.
DailyEdge is on Instagram!