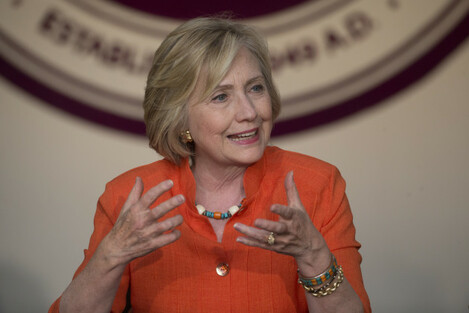 Source: Jae C. Hong
LAST NIGHT, KIM Kardashian and Kanye West hung out with presidential candidate Hillary Clinton at a fundraiser in Los Angeles.
Before going, Kim posted a pouty selfie and let everyone know that she was on a mission to take a selfie with Hillary Clinton and would not be stopped.
And then a few hours later, she revealed that she had successfully completed her quest to take a selfie with Hillary.
Kim was so single-minded in her mission that she was barely arsed to get her husband in the frame.
Poor Kanye.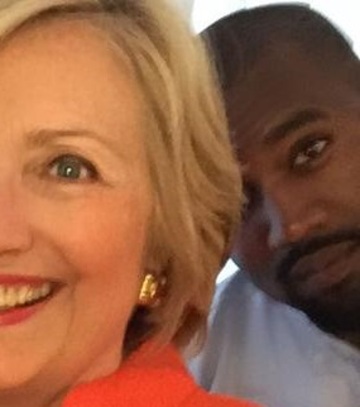 Needless to say, the selfie kind of broke the internet.
People were like, "Why, Hillary?"
It wasn't lost on anyone that Hillary Clinton was hanging out with Kim Kardashian on the same night as the Republican Party debate
For some people, the selfie was enough to convince them that they should vote for Hillary in 2016
While others were pretty disgusted
Meanwhile, Kris Jenner also managed to get a selfie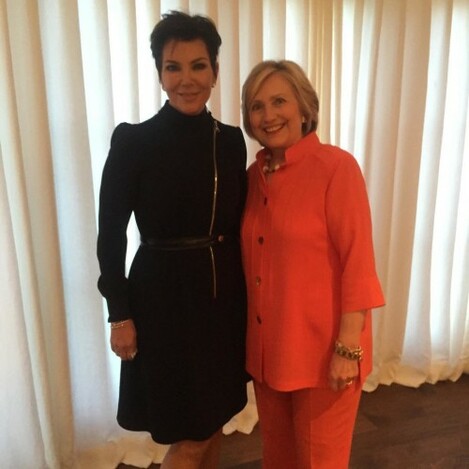 Source: krisjenner
An Honor to meet you Hillary Clinton! Great evening… #ohjustchatting
Variety reports other attendees at the fundraiser included Jessica Alba, Tom Hanks and Usher with guests paying $2,700 a ticket to attend.
For that money, we'd say a selfie was the least Hillary could do.