NUDITY HAS BEEN the topic of the week in Hollywood, with Piers Morgan doing basically everybody's head in with his embarrassingly outdated comments about Little Mix. 
Somehow, Ariana Grande and her mam got dragged into the Little Mix debate, and the pair of them managed to make him look pretty stupid. That wasn't enough to shut him up though, because we all know he's way too committed to his work as a professional mouth. So we can expect to hear him going on about this for at least another week or so. 
It turns out that Piers Morgan isn't the only person who's uncomfortable with nudity. In an appearance on Ellen this week, Kim Kardashian, a famed advocate of the birthday suit, revealed that her own husband is quite uneasy about the amount of skin she shows off online.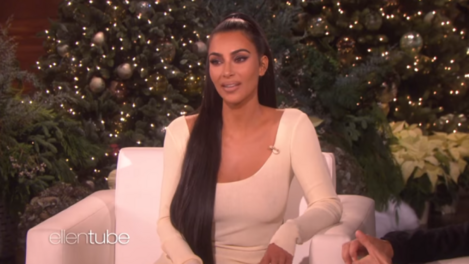 Source: Ellen/Youtube
The interview began with Ellen bringing up the fact that Kris Jenner hates Kim's bicycle shorts, and Kim just shrugging it off saying that it's her mother's loss. 
I've been wearing bike shorts for years now. Now, every other designer is selling them so I'm taking that 10% away from her on that. She said she didn't like them? Well, she's cut out of that percentage. 
On the topic of things that Kim's nearest and dearest dislike about her, Ellen eventually brought the conversation to some of the revealing and incredibly impractical outfits that Kim has worn in Instagram photos. This photograph in particular had Ellen pretty confused.
Yep, that's Kim baking in her underwear. In fairness, the main concern here is how much of her hair could potentially end up in whatever she's cooking. Kim explained that it was only done for the Gram. 
Well, I was really baking brownies and a birthday cake for my friend because I took a girl's trip to Palm Springs, that outfit I probably had under sweats, but sometimes you gotta do some things for Instagram, so sometimes we do little impromptu photoshoots for Instagram, but I wasn't walking around baking like that.
Ellen joked that Kim was in danger of burning herself, to which she responded, "And you can get in trouble with your husband sometimes over too many photos like that."  Ellen replied, "I was gonna ask if Kanye… If that bothers him." Without a second's thought, Kim told Ellen, "Yeah it does."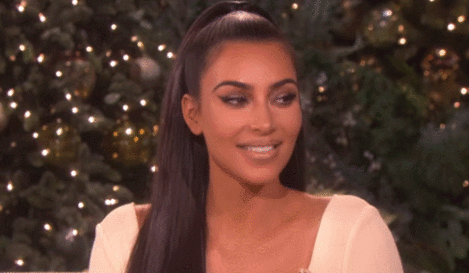 Weird, considering that Kanye knew exactly what he was signing up for. It's not as if Kim started uploading photos of her arse to Instagram one day out of the blue (and even if she did, it's not up to him what she does with herself). She had been at it for a long time before she married Kanye, and he knew that it was her job soooo…
He always wants me to be me, and feel confident but it also bothers him. 
Sometimes she tries to respect Kanye's feelings about it. 
We go through waves. Sometimes I'll be more conservative on my Instagram but sometimes I really have to get something out if I'm feeling good about myself or I've been working out really hard. I'll post something and he'll get upset and we'll just… Y'know…
At that point, Kim trails off which is a little bit strange. Doesn't do anything to quell the rumours started by Azealia Banks who was saying that she thinks Kim's gonna leave Kanye soon. 
Source: TheEllenShow/YouTube
DailyEdge is on Instagram!