EVERY WEEKDAY MORNING, DailyEdge.ie rounds up the best of the day's celebrity dirt – from the top to the very bottom.
OHHH OHHH, his ribs are on fire!
Sorry. That was uncalled for.
Kings of Leon drummer Nathan Followill has broken his ribs after the band's tour bus was involved in an accident in Boston. (Rolling Stone)
According to a statement on the band's website
The band was en route to their hotel after their show in Boston when a pedestrian jumped in front of their tour bus, causing the bus to stop short, injuring Nathan Followill.
His brother Jared tweeted:
The band were forced to cancel a show in New York last night, and they have thirty shows coming up across the US in the next two months.
Has Lily Allen's brother and Game of Thrones star Alfie Allen landed himself a cracker of a ladyfriend?
The rumour mill places him on the arm of Pitch Perfect and Up in the Air star Anna Kendrick. (Contact Music)
Kendrick's former boyfriend was Edgar Wright, director of Hot Fuzz, Shaun of the Dead, Scott Pilgrim vs The World. A lot of cool cred to live up to then Alf.
Allen ended his engagement to actress Jaime Winstone last month. These crazy kids. We can't keep up.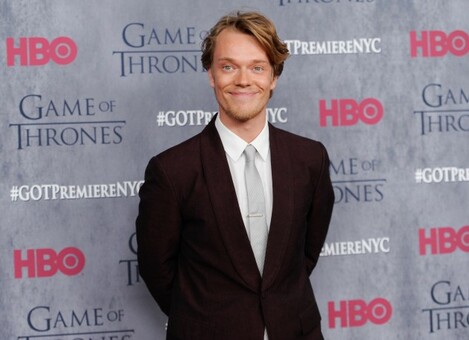 Source: AP/Press Association Images
Source: AP/Press Association Images
Miley Cyrus has a new pet… a piglet called Bubba Sue. 
She's been posting pictures of the new addition to her Instagram account like a good thing, making us weak with jealously.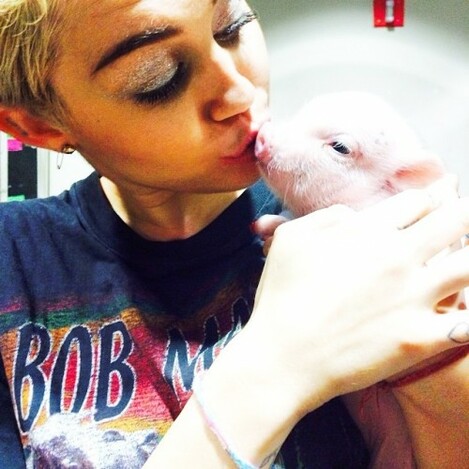 Source: mileycyrus
And look here, a pig AND a dog! We ask you!
Source: mileycyrus
And the rest of the day's celebrity dirt…
Kylie Jenner celebrated her 17th birthday with Justin Bieber, The Game and Chris Brown (TMZ) 
Sarah Harding has had a go at Cheryl Cole-Tweedy-Fernandez-Versini's giant arse tattoo (The Sun)
Danny from Busted got married and Ellie Goulding was there (3am)
Dean Cain (remember him) opens up about life as a single dad (People)
David Duchovny and Tea Leonie are officially divorced (NY Daily News)
Some more Dredges to sink your teeth into: