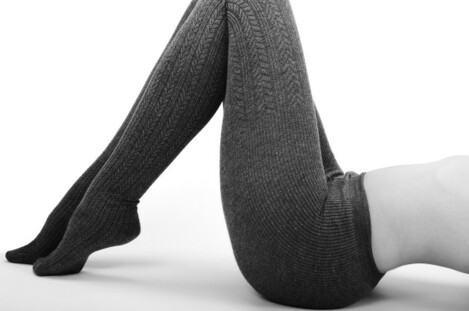 Source: Shutterstock/bcerk
ANY WOMAN WHO'S ever worn a pair of tights will tell you of the Fear of the Fally Down.
That moment when you feel the crotch slip below an acceptable level. When your hips lose any hope of hanging onto the waistband and – worst of all – when the tights take the knickers down with them.
There is a fix for fally down tights you know?
An age old fix that women have been employing for generations (well, since the advent of the tight and the decline of the garter belt).
A second pair of knickers over your tights.
Snug knickers. Knickers that won't let you down. Even the most fally downy of fally down tights would have to stay put.
This week Cosmopolitan revealed the trick as a life-saving tights hack, and it seems that there are so many women out there who didn't know about it or have never considered it.
It's definitely a thing. It definitely works. It's comfy, we promise. GO FORTH AND DOUBLE KNICKER!
(While we're at it, best placed to buy non fally down tights in the comments, please.)
DailyEdge is on Snapchat! Tap the button below to add!