EVERY WEEKDAY MORNING, DailyEdge.ie rounds up the best of the day's celebrity dirt – from the top to the very bottom.
Lindsay Lohan is pretty worried about her stolen laptop. Figures, considering it had nude photos on it. Speaking to TMZ, Lohan said that the laptop contains photos from shoots that were never intended for public consumption. Hmm.
Source: lindsaylohan
Not only that, but it also holds some "personal correspondence from several celebrity pals, including Woody Allen and Lady Gaga".
Lohan first took to Twitter to appeal for the laptop's safe return after it was stolen during a trip to Shanghai. In the now deleted tweets, Lohan said she would do ANYTHING to get the laptop back.
…offering a reward for anyone who can retrieve and rtn it, bummer to go home w/o it. xo L
We sympathise, Lindsay. Our lives are in those laptops.
Justin Timberlake went to Taco Bell after winning a few People's Choice Awards. Casual.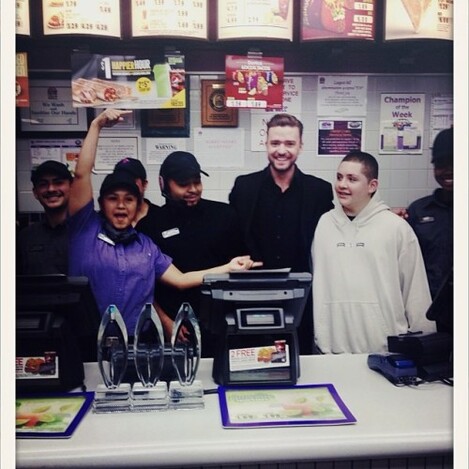 Source: justintimberlake
The singer/actor/everything won the award for Best Male, Favourite R&B artist and Favourite Album. He dedicated the latter gong to his family and wife, Jessica Biel, before giving some advice to his fellow man. He's lucky he got up there at all, after Ellen DeGeneres attempted to crash the stage.
Source: Awards 2014
Kelly Osbourne and fiancée Matthew Mosshart have called off their engagement. The pair say the split was amicable and Kelly said in a statement that she is looking forward to a new year full of fresh beginnings.
Mosshart proposed last summer after two years together after they were introduced by Kate Moss at her wedding. (E! Online)
Source: LuMarPhoto/AFF/EMPICS Entertainment
Instead of moping around, Kelly took to Instagram to post photos of her and Justin Bieber spraying some graffiti on a wall. Well, that's one way of getting over heartbreak.
Source: kellyosbourne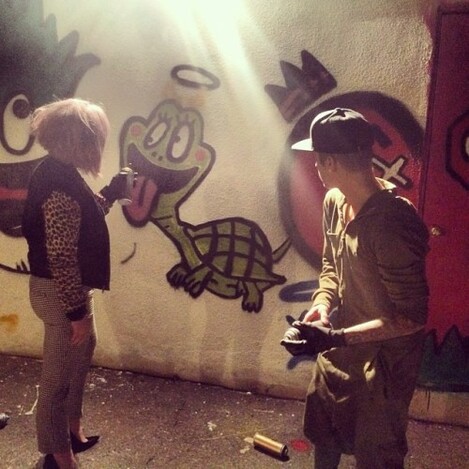 Source: kellyosbourne
Kelly captioned the photo:
Just had so much fun getting lessons from 

@justinbieber

 on how to #SprayPaint! Needless to say I was s**t all I did was the horns! Justin is a lovely boy and have turned me into a true #Belieber tonight!
We're sure he did.
And the rest of the day's celeb dirt…