TROUBLED STAR LINDSAY Lohan appeared on Alan Carr's Chatty Man talk-show last night and it was… something.
It got off to a bad start when Carr offered her a Capri Sun, Um Bongo or Lilt from his globe instead of the usual alcohol to the sober actress.
Anyone impressed? Not Lohan, anyway.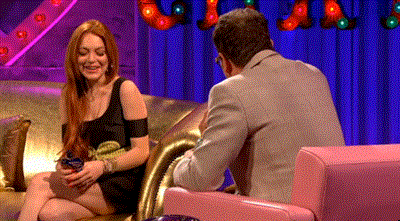 She wouldn't even say much about her OWN show or that sex list saying; "I am not discussing this. That's not funny," before refusing a high-five.
Well, where's the fun in that?
Alan, however, did share his. Chris De Burgh, oooh.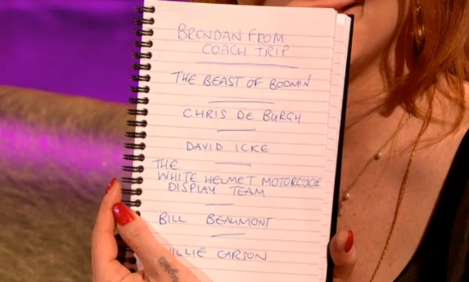 Maybe she'll talk about her many selfies? No. When Alan started showing her dozens of Instagram selfies on the monitor, she got a bit morto, as anyone would.
Ok this is getting a little awkward. You are going to have a programme just on selfies now.
They did take one together though. Sorta.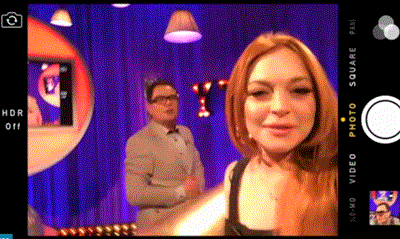 In a last attempt to have the craic, Alan asked her to show him how to pole dance, but she didn't even do that very well.
Ah Lindsay.
Source: Alan Carr: Chatty Man/YouTube
Stop. Stop, stop the horror.