IN IRELAND ALMOST 23 percent of young people between the ages of 25 and 35 live at home with their parents.
While that probably constitutes a hell of a lot of home cooked meals, bonus clothes washing and a never-ending supply of toilet roll, it also has its downsides…
Telling people you live at home
This revelation is always followed by a flurry of excuses:
Oh well it's only because I'm saving for a house and sure they live close enough to town anyway and they're getting on and I like to keep an eye on them and look at all the money I'm saving aren't you the bigger fool paying all that rent.
Source: Imgur
Coming in after a night on the sauce
You are instantly transported back to your teenage days, when you desperately tried to hide the fact that you got trollied on four strawberry Woodys and three cans of Ritz while you were supposed to be at the cinema.
Now, even though you're actually allowed to drink, and your parents know you've been out, you still can't let them see you in a heap.
No matter how much of this you do to yourself at the front door: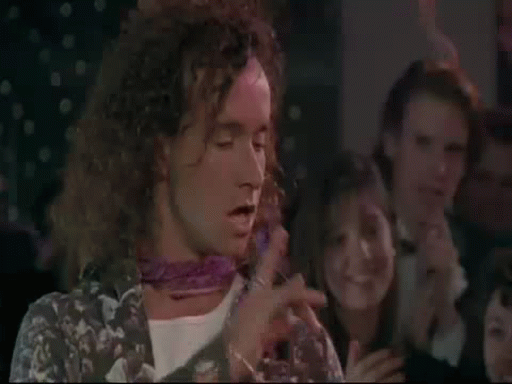 Source: Imgur
You WILL still make a racket like this:
Source: Cloudfront
And then crash around the kitchen making toast and eating the chicken meant for tomorrow's lunch:
Source: Imgur
Waking up after a night on the sauce
Why yes, that IS your mother hoovering the landing at 8.43am.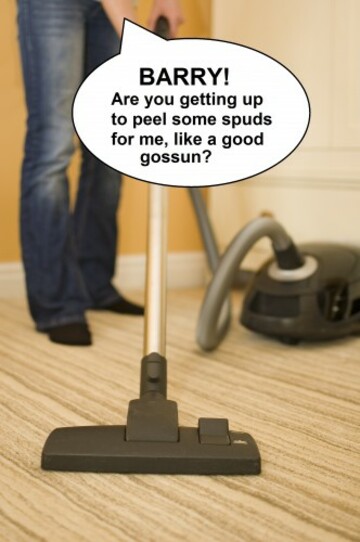 Source: Shutterstock.com
Are you coming to mass with me?
Source: Nocookie
Answering the house phone
It is NEVER, EVER for you, but you still have to answer it, thus getting stuck talking to Auntie Peggy/Maura from up the road/the man coming to fix the boiler.
Source: Shutterstock.com
Visitors
Even worse than the phone ringing is the doorbell ringing.
Your parents will definitely call you in to "say hello" to someone you haven't seen since you were seven, and then leave you alone with them.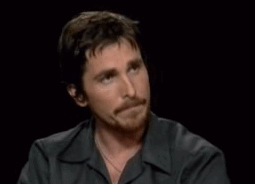 Source: Imgur
Lámh dropping
Nothing hampers your love life quiet like the following factors:
a) Telling someone you live with your parents
b) Telling someone that if they come home with you your parents will be there so you will have to be quiet
c) Bringing someone home to your childhood bedroom with may contain any of the following: A He-Man duvet cover, a shelf full of Care Bears, Irish dancing medals, a sibling.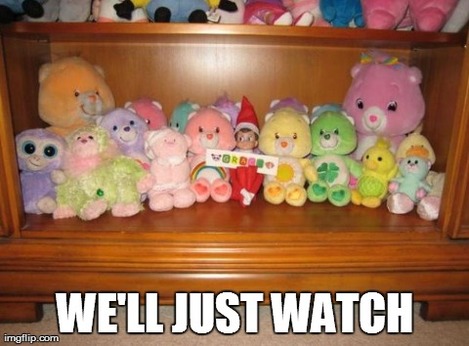 Source: Pinterest
And of course there's the embarrassment of meeting your dad on the stairs the following morning.
COULD YOU KNOCK?
Why should they knock? Sure it's their house.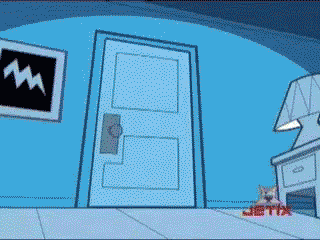 Source: Arwrath
You may ever resort to these tactics: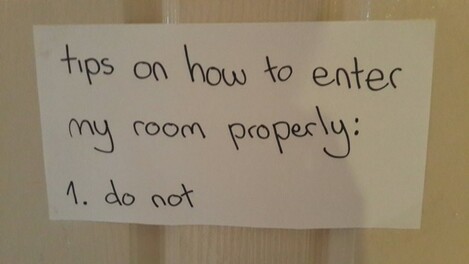 Source: Imgur