Source: Victoria Jones/PA Wire
FASHION WEEK HAS just come to a close in London, with all the trendy people moving on to Milan for the next batch of shows.
As always, there have been a lot of interesting things sent down the catwalks – here are 11 of the most wonderfully daft ensembles.
1. Shoes made out of dish sponges
Thank you Christopher Kane for this LFW trend we can easily recreate at home.
2. And fur-lined Crocs
Does the potential cosiness outweigh the hideousness? Your call.
3. Your 90s Halloween face paint
"Will you paint my face like a vampire, mam?"
"Ammm… yeah. There now. You're a vampire."
4. And your 90s Halloween costume
Source: PA Wire/PA Images
Gareth Pugh: Single-handedly keeping the binbag witch aesthetic alive.
5. A see-through top with post-it notes to cover your bits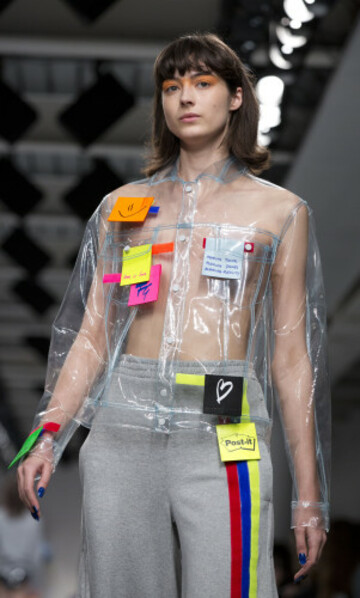 Source: PA Wire/PA Images
Designer Fyodor Golan actually collaborated with Post-It for the collection. The next time you find yourself with a ladder in your tights, do not fret – stick a post-it on it!
6. And jeans to match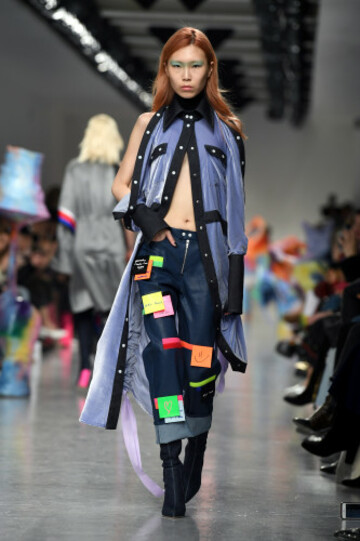 Source: Doug Peters/EMPICS Entertainment
You obviously wouldn't pair the two together. That would be too much.
7. This casual look
Just something to pop to the shops in.
8. And this one
Source: PA Wire/PA Images
Hat over hood, sunglasses, 'Misery' slogan, hoodie tucked into bottoms, smart businesswoman heels. Lots to digest here at Ashley Williams.
9. This rose-adorned chef's hat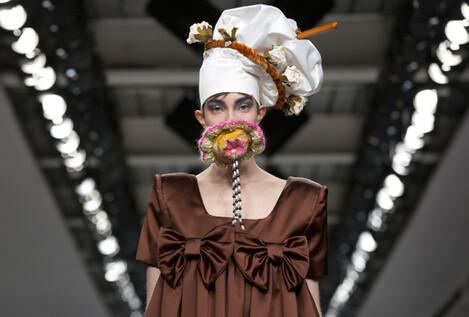 Source: PA Wire/PA Images
We aren't completely sure but we're going to guess the inspiration was Pixar's Ratatouille?
10. This bejewelled oxygen mask
Connected to the Sacred Heart, of course.
11. And all of this, from House of Holland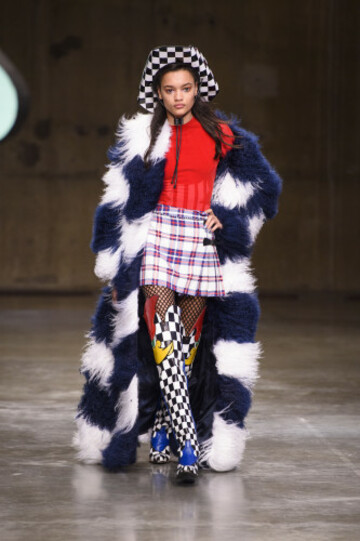 Source: PA Wire/PA Images
Spectacular. Oh fashion folk, never change.
DailyEdge is on Snapchat! Tap the button below to add!