SPOILER ALERT! If you haven't already seen the latest series of Love/Hate, this will definitely give away what happens at the end of it…
THE PAPERS AND the internet are ABLAZE with the news that Darren (aka Robert Sheehan) has been spotted filming scenes for the next series of Love/Hate.
That's despite the fact that he appeared to have been shot dead at the end of season 3.
When we predicted a while back what would be coming up in season 4, we included a plea for Darren to make a miraculous recovery.
After all, where will we be without his blue hoodie and his bedroom eyes?
Season 4 began filming at Clontarf Hospital this week, and Fran, Nidge and co have all been spotted on the set… and so has Darren.
Could he be coming back? Let's examine the evidence:
He's been spotted on set, but was wearing exactly the same outfit as when he was shot at the end of season 3 (including his beloved blue hoodie). Could this mean that it's a flashback sequence?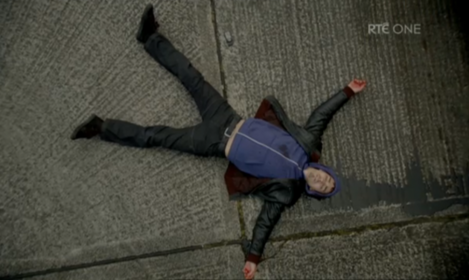 YouTube/Raisin657
The scenes are being shot at a hospital.. does that mean Darren is fighting for his life? It's also been reported by the Irish Independent that he's been spotted wearing a hospital gown. The plot thickens.
Robert Sheehan was in Dublin at the weekend. He was spotted at Lillies Bordello celebrating St. Patrick's Day. Maybe he was in town for a spot of work too? Most recently he's been filming the Harald Zwart-directed The Mortal Instruments: City of Bones along with Lena Headey, Lily Collins and Jonathan Rhys Meyers. He also appeared in a music video for the London band Duologue.
YouTubeDuologueMusic
In the pictures from the set, Nidge is wearing a nice suit… could it be a funeral suit?
Meanwhile Darren has a score to settle with Nidge after he tried to have him killed (but Elmo is a brutal shot).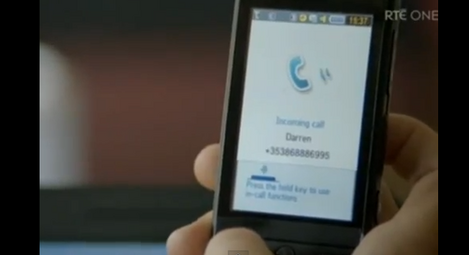 In the midst of that phone call though, Darren was shot twice in the head by Lizzie, seeking revenge for her brother's death. It looked pretty fatal, but only time will tell.