LET'S BE HONEST, fake eyelashes can be a lot of work. Between cutting them to size, the glue application and securing them to your eye, there's not a lot of room for error when it comes to falsies.
With practice, it's certainly possible to become a dab hand at them. But what are the alternatives if you're simply not willing to sacrifice the time or engage in the mess of conventional false lashes?
Enter, magnetic lashes.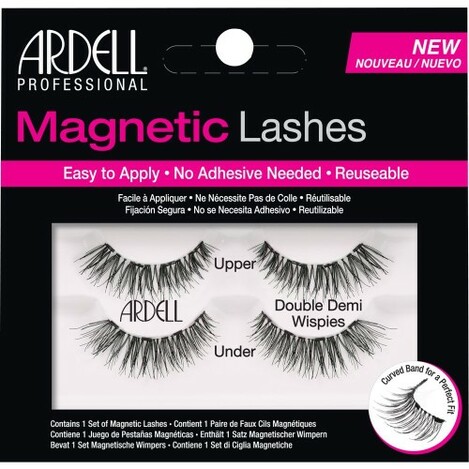 Right, how the hell do they work then?
Essentially, you get two pairs of eyelashes per eye. One strip goes on top of your lash line, the other goes underneath. Both have small magnets along the band, which connect when placed near each other. You then 
There's no glue, and they can be reusable depending on what condition you keep them in.
Ok, and what's the price range like?
Noted lash brand Ardell have made their classic Double Wispie-style magnetic – they'll set you back about €20.
You can also pick up sets in varying styles on the ol' reliable AliExpress for a €1 upwards. (Delivery times will be much longer though, obvs.)
If you want something more affordable without the wait. Essence have come out with two styles of magnetic accent lashes as part of their A/W collection, costing €7.50. 
And are they any use?
I had a bash at wearing them over on our Instagram Story (well, one of them anyway – due to the fact that they're only accent lashes, they're quite easy to misplace. Oops.)
When I initially tried the Volumising set off camera, I hated them. I thought they were too obvious against my natural lashes, and didn't sit correctly on them. However, with a little bit of readjustment (the magnets are gentle enough that you can move the lashes back and forth without making shite of them), I got the hang of them, and warmed to the look.
Essence's offerings definitely won't appeal to someone looking for a more dramatic look, but they will add a nice, natural touch to any look.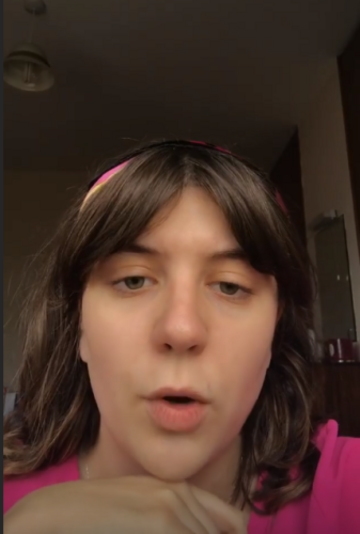 Pre-lashes, makeup-free
Wearing the Essence Cosmetics Lash On Lash Off Volumising magnetic accent lashes and no other makeup
If you do not have time to wait for lash glue to dry, or you are simply shite at applying them altogether, this could be the solution for you.
DailyEdge is on Instagram!