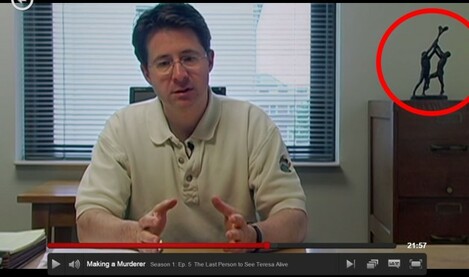 NETFLIX'S MAKING A Murderer has been the only TV show the world has been talking about in recent weeks.
And here in Ireland, the statue that can briefly be seen behind defense lawyer Dean Strang has been an interesting little local subplot.
Yesterday, DailyEdge.ie confirmed that it was indeed a hurling trophy given to Strang by an Irish-American friend.
And now there's even more of a link to Ireland – the trophy was designed and produced by Genesis Fine Arts based in Mullingar.
It's called Clash of the Ash – look at it there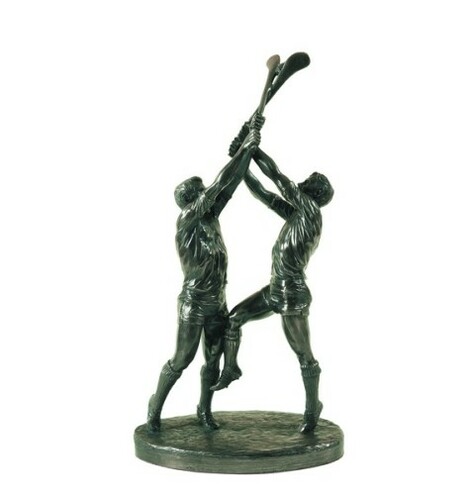 Source: GenesisIreland
Seem familiar?
Speaking to DailyEdge.ie, Lisa Collins of Genesis confirmed that it's their statue that appears in the Netflix documentary:
It's definitely ours, 100%. My Dad Tony Collins designed it and called me last night when he saw it, it's amazing.
Seeing their own design pop up in a global phenomenon must be pretty cool?
Yeah! We were shocked to see it in the background, my mother spotted the story on it last night.
Genesis has been around for 26 years, and a lot of their business is based on exports to the US – and that's how Dean Strang's friend must have come across it.
It's an interesting development for them, anyway:
There's a few people talking about it here alright. The closest thing we would have come to this before might have been the background of an RTÉ news report.
Well, now we know that the famous hurling statue from Making A Murderer is straight out of Mullingar.
hat tip to Breandán Ó Rís for alerting us to this