THE DANCERS IN crop tops. The green lasers. The cries of 'oogie oogie oogie, oi oi oi!'.
Ah, the video for Maniac 2000 is a glorious look back at the pre-recession, pumped-up Ireland that we used to love.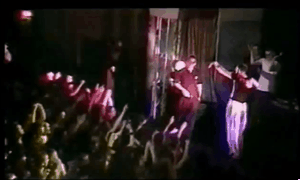 This Irish classic was bleedin' MASSIVE when it was released, plonking itself at number one for nine weeks.
It featured DJ Mark McCabe (who's still in the radio business) and was the first of three singles for him.
Sadly, the other two didn't chart as high, but McCabe managed to release the second biggest-selling record in Ireland, so it's not all bad, eh?
Yeah, yeah funky yeah.
(playthatbeat/YouTube)