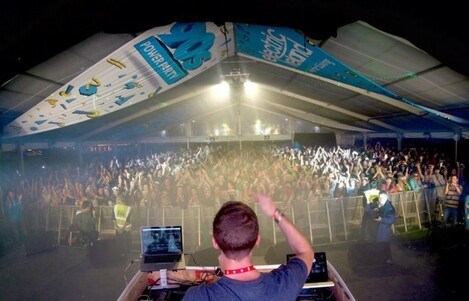 Source: 2FM/Twitter
IT WAS WHAT so many had been waiting for at Electric Picnic.
The iconic Maniac 2000 was belted out by Mark McCabe - and it went down pretty well with the Stradbally crowd:
Source: Marie-Claire Whelan/Twitter
If the clip doesn't play, watch it in full here.
"ARE YOU… READY?"
Source: Electric Ireland/Twitter
If the clip doesn't play, watch it in full here.
Needless to say, the crowd went mad for it
Source: Kate McEvoy/Twitter
Some people had been waiting for this exact moment
Source: Regina Looby/Twitter
Pure nostalgia
Source: Shawnah/Twitter
Those watching at home had a slightly less positive review though
Source: angelamalone/Twitter
The RTÉ coverage didn't have the best sound apparently
Source: beckaϟ/Twitter
But for those there, they were loving it
Source: Instagram
The sheer noise of it all
Source: RAY SHAH/Twitter
Like Maniac 2000 wasn't going to go down well
Source: Instagram
This video on Facebook shows the full song – and the crowd absolutely loving it.
Preach it
Source: Amy Morgan/Twitter
It went down so well, McCabe came back for seconds
Source: The Iron Yuppie/Twitter
Yeah yeah, funky yeah.