THERE WAS NO Late Late last night, but Graham Norton never lets us down.
He had Mark Ruffalo, Amanda Holden, Michael Sheen and Ed Sheeran's arses on the couch, but he struggled to keep them there.
Guests were lepping around all over the place, performing circus tricks and acrobatic moves to beat the band. Dear readers, our nerves were shot.
First there was Amanda Holden, who relived her childhood gymnastics training with a head stand, in this dress.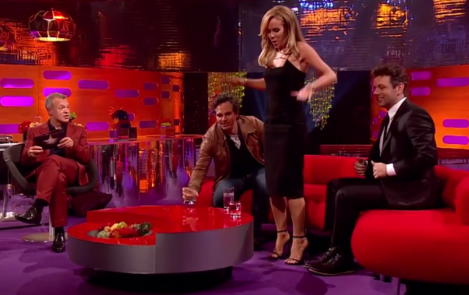 Luckily, Graham was on hand to preserve her modesty.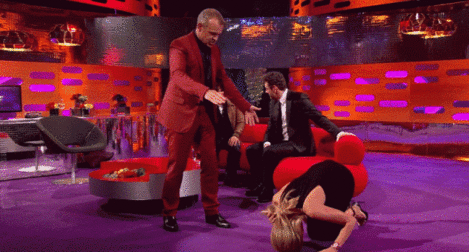 And then there was Mark Ruffalo, who was presented with a unicycle by Graham after revealing that he had begun learning circus skills when he was 12. 
Our confidence wasn't at its highest though when he muttered
I haven't done this on a long time.
as he sidled up to the contraption.
But once he was up, he seemed to be okay.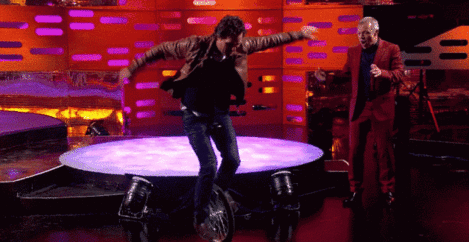 Then Graham produced this monstrosity: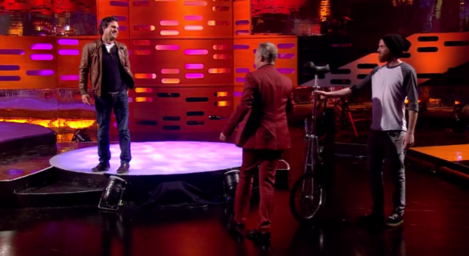 Look at Ruffalo's face. That's the very definition of: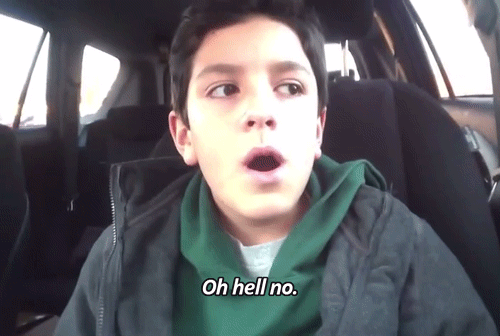 Source: Tumblr
But he soldiered on.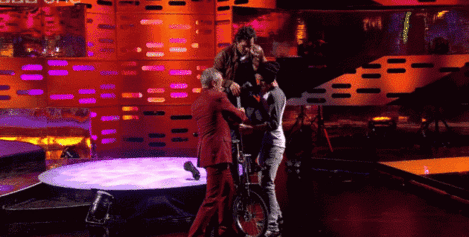 Once he took off Graham scurried away bellowing "I can't look, I can't look!". And he wasn't alone.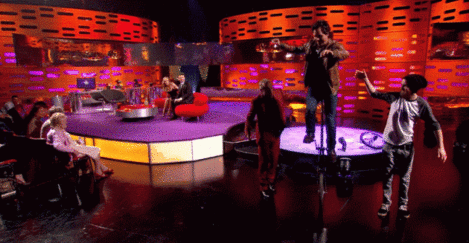 Aaaannd now Mark Ruffalo can never have any more children.
Watch the full unicycle video here, and the head stand here.