NOT TO BE outdone by Kerry's Michael Healy Rae, Independent Tipperary TD Mattie McGrath has released his own election song.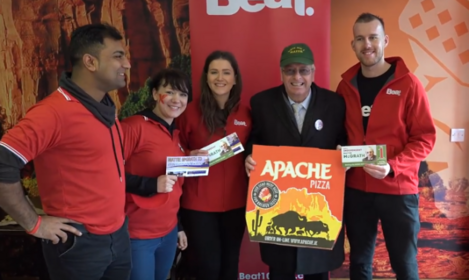 Source: YouTube
A country and western-style parody of Simon & Garfunkel's 'The Boxer', the lyrics were written specifically for his campaign. This version's called 'Pizzagate' (after an incident in which he was pranked by fellow TDs offering him free pizza).
The video follows McGrath's branded bus driving around Tipperary, meeting the locals and joking with his posse of lads: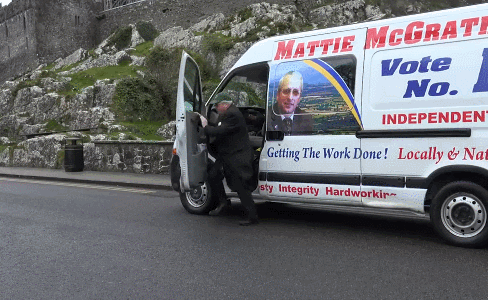 Source: YouTube
He also dons a pair of boxing gloves emblazoned with the names of his rivals. Subtle.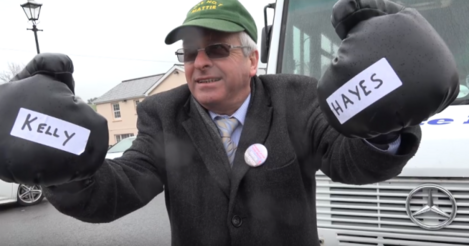 Source: YouTube
The lyrics are truly special, rhyming 'la la la la la la la' and 'McGrath', and delivering a killer burn to Enda Kenny:
I do declare there were times that I felt sorry for the Taoiseach sitting there/
With Mattie raising hell from the other chair
Several Grammys for McGrath's songwriter please.
Source: Mattie McGrath TD/YouTube