MATTRESS MICK IS pretty good at selling mattresses. But now, if his latest promo is anything to go by, it seems he's venturing into other trades.
Want a massage as you looked at a tempting offering of mattresses? You're in luck.
You too can experience the lumberjack, the Facebook, the pillow, and er, whatever this is…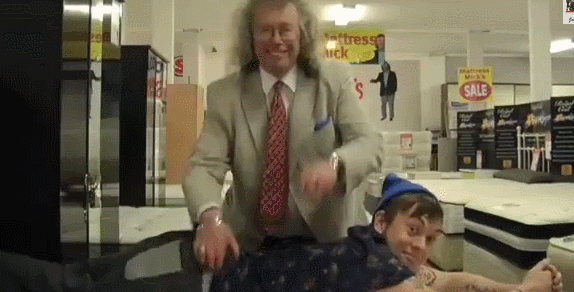 Fall in to any of these demographics? These massages are for you.
Ah Mick. Women want him, men want to be him, Stephen Fry wants to meet him.
A national treasure indeed.
Source: JamieJayCar .Videos/YouTube