EVERY WEEKDAY MORNING, DailyEdge.ie rounds up the best of the day's celebrity dirt from the top to the very bottom.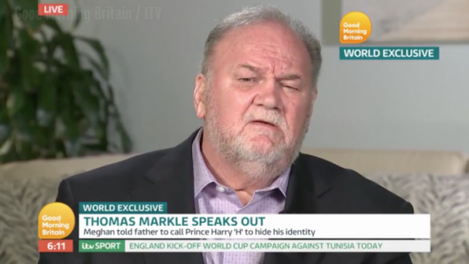 Source: GMB/ITV
Another day, another chance for the Markles to secure some column inches.
Thomas Markle Snr is starting his own menswear line, according to Meghan Markle's half-sister.
In what is no doubt another hugely embarrassing blow to the Duke and Duchess of Sussex, Samantha Markle tweeted the news from her private account on Wednesday.
"So excited about my father's new clothing line for men! Will keep you posted," she wrote.
The tweet prompted a mixed response from her followers, with one accusing Samantha and her dad of repeatedly cashing in on Meghan and the royals.
In a second tweet, she said the ex-Hollywood lighting director should "start his own line of hoodies for older men".
Hmm. Wonder what slogan he'd get on them? We can think of a few. (Mirror)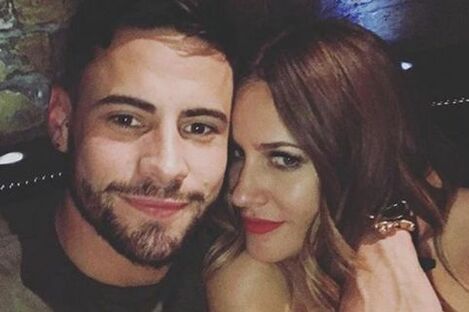 Source: Instagram
A week after rekindling their romance, Caroline Flack and Andrew Brady have hit the rocks again following a blazing row in a restaurant.
Apparently, Brady told Flack: "You just wanted to be married, you never loved me." Eeeeeeeek.
The Love Island host hit back: "I do love you, I want to be with you", reminding him that she flew out to see him in Ibiza to thrash out their differences.
Eventually, the disagreement, which stunned onlookers in the hipster restaurant, ended as Caroline stormed out after telling Andrew he "didn't need to be so aggressive".
A source said: "It's only a small restaurant but, even though they weren't out and out yelling, everyone could hear what they were saying." Awks. (The Sun)
Gemma Collins has recreated some of Kim K's most iconic selfies for a campaign, as you do.
The 37-year-old TV star, who appeared in CBB alongside Kim's bestie Jonathan Cheban in 2017, takes on the businesswoman's iconic semi-clothes selfies.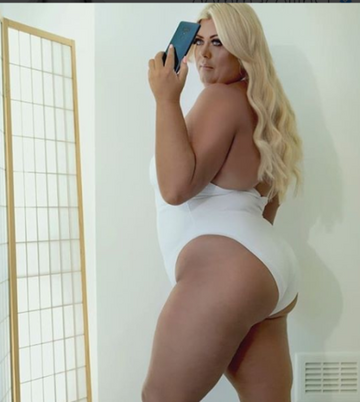 (It's a campaign for HTC, just in case that was lost on you.)
Speaking about it, Collins said:
As the UK's selfie queen, I always dreamt of re-creating some of Kim K's most iconic pics, and I knew that the U12+ was the only phone that could do the pictures justice."
Uh huh. Sure.
And speaking to MailOnline at the launch, the self-confessed "national treasure" revealed that while she'll never leave TOWIE, she's setting her sights on becoming the next Dame Judi Dench.
Aim high, girl. (Instagram/MailOnline)
And all of today's other celebrity dirt…
Georgia and Sam from Love Island have moved in together. (The Sun)
Katie Price has insisted her house smells "gorgeous" after she was accused of failing to pick up dog poo in her mansion. (Daily Mail)
Ariana Grande had a Jaws-themed second birthday and it went about as well as you can expect. (DailyEdge)
DailyEdge is on Instagram!