IF YOU WERE a child of the 90s, you'll know that your Saturday mornings were devoted to the Darling family.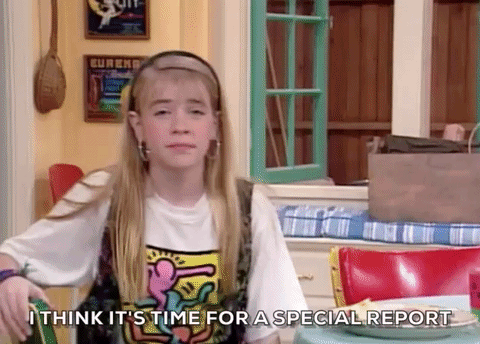 Source: Giphy
Yep, long before Sabrina the Teenage Witch ever aired, we knew Melissa Joan Hart as Clarissa Darling, the star of Clarissa Explains It All.
The show was your classic 90s pre-teen sitcom; complete with an annoying younger brother, an exceptionally cool bedroom and much, much angst.
And now there's talk of a reboot.
While speaking to People, Melissa, now 42, said that she doesn't know what shape the reboot might take, but a contract has, indeed, been drawn up, so we may yet see the Darling family in the new millennium.
It's all the moving pieces. It took us years to draw up a contract, so now there's a possibility, but that doesn't mean it's going to go anywhere.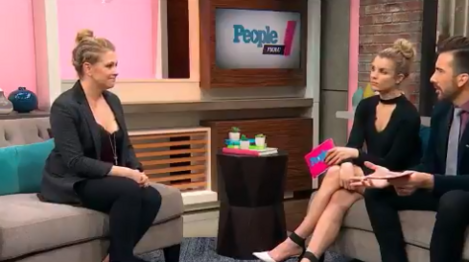 Source: people/Twitter
Naturally, that wasn't enough for her interviewers who pressed her on the issue when she said she wasn't sure what way it might go.
But if it does come to fruition? Well, Melissa has one show in mind that she'd like the reboot to emulate.
There are numerous different ways it could go. I'd like to see it as Gilmore Girls, like a mom and her daughter, two-hander show kind of thing.
We'd like that too, Melissa. Make it happen.
DailyEdge is on Instagram!