EARLIER IN THE week, to lighten the mood ahead of results day, we decided to rate some of the outfits that Irish school students were seen wearing on RTÉ News while discussing their Leaving Cert results over the last 35 years.
Thanks to the dodgy fashion trends we've witnessed over the last couple of decades, there were some interesting outfit choices made in each video we observed on RTÉ's Archives.
The first outfit that caught our eye was this one: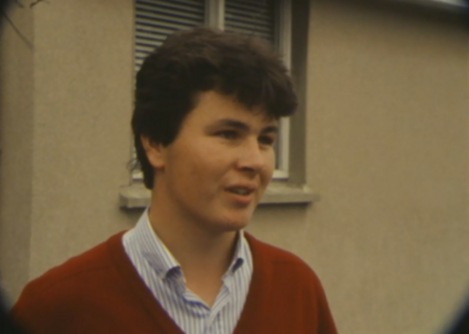 Source: RTÉ
We said that this unnamed guy from 1983 looked like he was born to be a dad, but at least he went to the effort of putting on "a visibly clean – and possibly brand new – shirt." His outfit scored him an impressive 3 out of 10 (which definitely wasn't the lowest score we doled out).
Amazingly, the man in the photo decided to get in touch with us and tell us that we were responsible for an awful roasting that he's been getting in his groupchat.
It turns out that his name is Michael McCambridge, and he's now 53 years old. He has fulfilled what I previously believed to be his life calling, as he is now a father of four.
It is now 35 years since Michael collected his Leaving Cert results and nervously gave a short interview with RTÉ and until this week, he had never even seen the video.
Speaking to DailyEdge.ie, Michael explained, "We didn't have tape recorders back then. So when that video aired on the nine o'clock news that night, I was somewhere having a few pints of Smithwick's."
Michael also told us that there's a good explanation for his outfit. When one of his pals sent him our article earlier this week, he was sitting eating a sandwich wondering why he was wearing such a "conservative outfit". It dawned on him then, that he had been in work that day and had taken an hour off to go up to his school to collect his results.
Obviously, we were very curious about where he worked and why that was the uniform. He worked in a grocery shop in Ranelagh. It all makes sense now.
 So, what is Michael McCambridge up to now, 35 years after his Leaving Cert?
Well, he actually owns McCambridge Bread.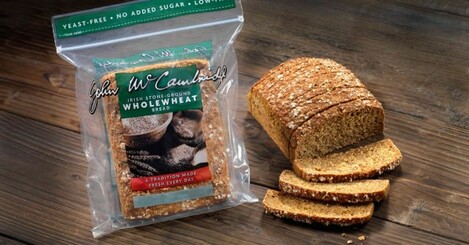 Source: McCambridge
Michael told us that despite his nerves in the RTÉ interview (he had not expected to see the cameras outside of his school, so he was caught off guard), he had been really pleased with his exam results. He jokingly told us that the only result he'd like to appeal is the 3 out of 10 that we gave him on our ranking of his outfit.
He went on to study Law in UCD, and did a postgraduate degree in Business, before taking over the family bread making business in 1994.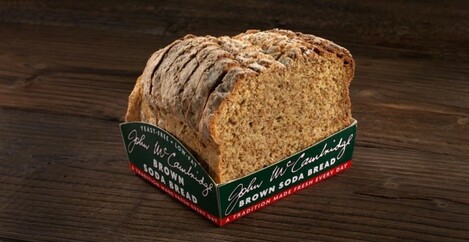 Source: McCambridge
Michael's children were fairly entertained by the clip of him on RTÉ News. Once him and his wife forwarded the link to them, all he could hear from upstairs was screams of laughter. Since then, the jokes have not stopped coming. His pals have been making fun of his "lump of hair" and comparing him to an altar boy.
And there I was worrying that I had gone a little bit too Joan Rivers on Fashion Police.
Incredibly, Michael's still in touch with the other guys from the video. This blonde chap is called Craig.
Source: RTÉ
Michael still sees Craig fairly regularly. Michael told me that this lad, with the glasses, is called Andy.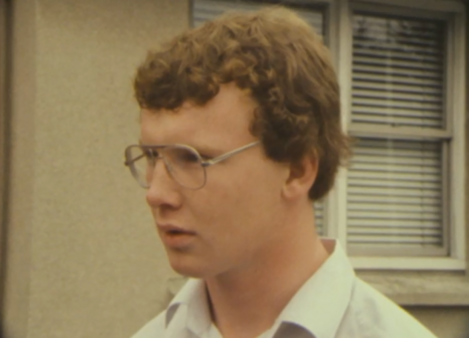 Source: RTÉ
Although it's been almost four decades since they've finished school, Andy and Michael still see each other nearly once a week. As for the women in the video, they were all from different schools but Michael's wife and friends recognise them from their local area.
At least we know that Michael took the article in good humour. He told us:
When you get to my age… Any attention is welcome!
DailyEdge is on Instagram!