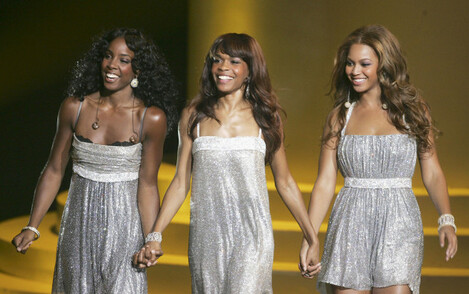 Source: EMPICS Entertainment
IT HAS BEEN twelve years since Destiny's Child broke up in 2005, after 15 years together. In 2002, Michelle Williams was the first member of the band to release a solo album, with her gospel record 'Heart to Yours'.
Hardworking and passionate about making music, many are now surprised to hear that this was an extremely difficult period in the singer's life.
Yesterday Michelle made an appearance on US chat show The Talk, and revealed that things were not easy for her while she was in the hugely successful girl group.
Williams said that mental health and substance abuse were topics that were not discussed in the early 00s in the way that they are today, referencing Demi Lovato's new documentary that candidly discusses Lovato's struggles.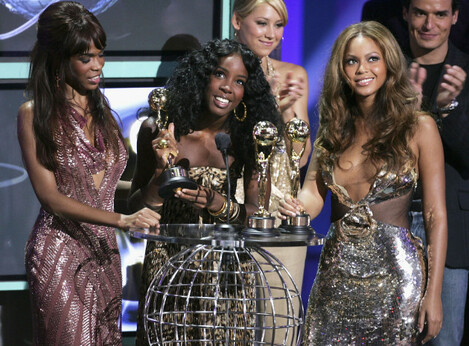 Source: EMPICS Entertainment
When Michelle Williams sought help from Mathew Knowles – manager of Destiny's Child and father of Beyoncé, he did not understand her feelings and dismissed them.
When I disclosed it to our manager at the time, bless his heart, he was like 'Y'all just signed a multi-million dollar deal! You're about to go on tour! What do you have to be depressed about?', so I was like 'Oh. Maybe I'm just tired.
I think he wanted me to be grateful, and I was. But I was still sad.
She makes it clear that she doesn't hold this against Mathew. He was ill equipped for the situation, just like everybody else she turned to at the time.
Source: EMPICS Entertainment
Things got very hard for Michelle.
The lack of discourse around mental health in the early 00s didn't help her situation.
At the age of 25, had I had a name for what I was feeling at the time, I would have disclosed that I've been suffering depression. I didn't know until I was in my thirties what was going on. I just thought it was growing pains. I just thought 'I'm turning into a woman', so I've been suffering since between the ages of 13 and 15. Like I said, at that age, I didn't know what to call it.
Williams noted that so many people walk around and seem like they have things completely together, but are suffering so much inside.
For years, I'm in one of the top-selling female groups of all time, suffering with depression.
She wants to help normalise discussion around mental health. She feels like a big part of her depression was brought on by her surroundings and the things she witnessed as a child and recognises that for many people in similar situations, there's no outlet, except for praying.
Eventually, Williams got to the point where she was thinking about taking her own life.
I was suicidal [...] It got so dark and heavy because sometimes you feel like, 'I'm the provider. I take care of people. I'm not supposed to be feeling this way.' What do I do? I wanted out.
Michelle has been doing a lot better over the past few years and wants to use her platform to show people that anybody can suffer with depression.
Fans have been thanking the singer for opening up.
She shared this email she received on Instagram from a fan who was 'amazed and heartened by Michelle's courage' to discuss her mental health. The fan, named Christine told Michelle that this courage 'knocks the stigmas down a flight of stairs'.
Michelle's frank discussion about her struggle has also been well received on Twitter.
Michelle thanked The Talk and once again, urged people to speak out about their mental health.
If you need to talk, contact:
Samaritans 116 123 or email jo@samaritans.org
Aware 1800 804848 (depression, anxiety)
Pieta House 1800 247247 or email mary@pieta.ie – (suicide, self-harm)
Teen-Line Ireland 1800 833634 (for ages 13 to 19)
Childline 1800 666666 (for under 18s)
DailyEdge is on Instagram!