EVERY WEEKDAY MORNING, DailyEdge.ie rounds up the best of the day's celebrity dirt from the top to the very bottom.
A photo allegedly showing Miley Cyrus surrounded by drugs has been obtained by the National Enquirer.
In the photo, Cyrus can allegedly be seen on her laptop with a white powdered substance, marijuana and various other drug paraphernalia on the table in front of her in what The National Enquirer are dubbing her "drug den".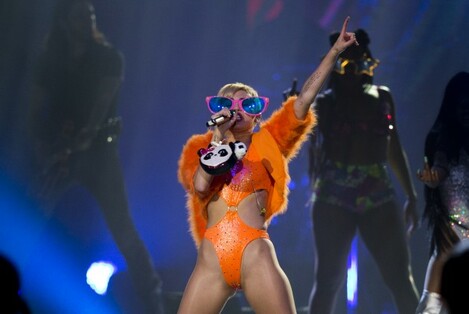 Source: AP/Press Association Images
Cyrus has yet to respond to the photo, but her fondness for certain substances is well-known. She was recently photographed by Flaming Lips singer Wayne Coyne in the middle of rolling a joint.
Oh Miley.
Source: AFF/EMPICS Entertainment
Just days after his engagement was announced, Stephen Fry's fiancé has been banned from driving. Okay, only for seven days.
Eliot Spencer appeared in court yesterday after he was caught on a speeding camera driving at 101MPH in an Aston Martin. Spencer was driving Fry to an event when Fry suggested that they get a "move on".
Damn you, Fry!
Spencer was given a seven-day ban and fined £100. (The Telegraph)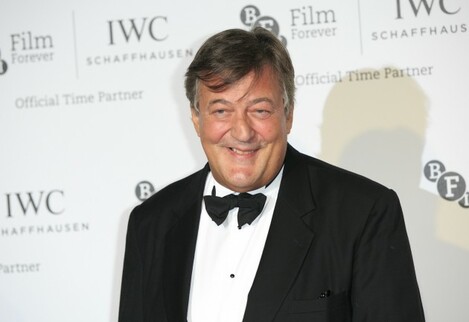 Source: John Phillips
Blue Ivy Carter celebrated her third birthday yesterday. To mark the occasion, Beyoncé didn't get her a cake. Oh no, that would be far too obvious.
Instead, she got her a decadent ice sculpture as exhibited here in this Instagram shot from yesterday.
What's the betting that Bey just misunderstood Blue's request for a "Frozen cake"?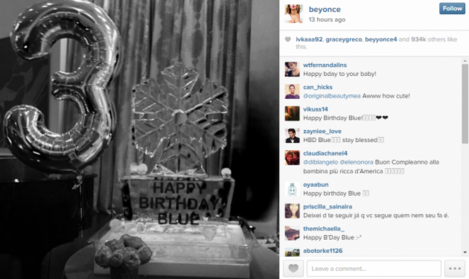 Source: Beyoncé/Instagram
 All the rest of the day's celebrity dirt…
Oh, Alexa Chung is a singer now. (The Guardian

)

Harry Styles asked Niall Horan to sit on his face. (E!)
Jennifer Lawrence and Chris Martin are "solid" just so you know. (3AM)
Brody Jenner criticised for posting a photo of himself with a gun after Charli Hebdo shootings. (Heat)
Iggy Azalea was introduced as Igloo Australia at the People's Choice Awards. (Daily Mail)