EVERY WEEKDAY MORNING, DailyEdge.ie rounds up the best of the day's celebrity dirt – from the top to the very bottom.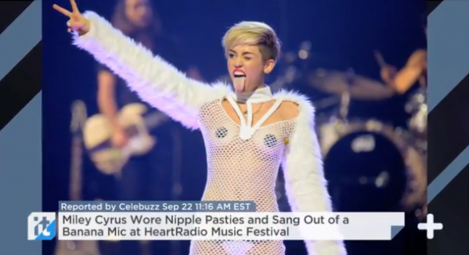 Source: WochitEntertainment/YouTube
#PUT IT AWAY: Miley Cyrus has upped the ante on her, um, antics. How? By wearing pretty much nothing except black nipple pasties, and bringing little people on stage to twerk.
Performing at the iHeart Radio festival at the weekend, our Miley brought a number of individuals of very short stature on stage during We Can't Stop. And then one of them twerked while Miley smacked her on the bum.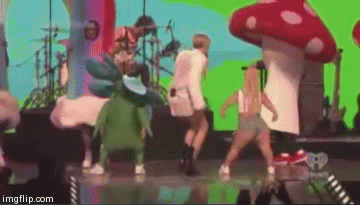 Just try closing your eyes right now. Has the image of Miley Cyrus spanking a twerking little person burned on to your retinas? Good.
In further Miley news, it looks like she might be getting cosy with ridiculously-named music producer Mike WiLL Made It. (Yes, that is how he likes his moniker written). They shared what the Daily Mail called a "tender embrace" after her nipple-pasty-little-people debacle. (Mail Online)
On the plus side though, she DID get a shout out from Justin Timberlake:
Source: Justin Timberlake
#RIRI: One of Rihanna's inimitable selfies has been handed to the police and used as evidence.
Why? Well, she's on her holliers in Thailand at the moment and posed for pics with a slow loris: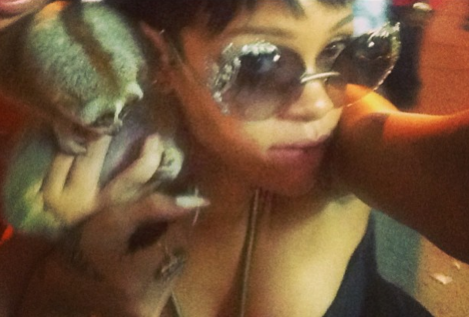 Source: Instagram
Thing is though, the endangered slow loris is a protected species. When authorities spotted the photo, they swooped and arrested two men who allegedly brought the animal out for snaps with tourists.
Whoopsie. (AP)
#TEAM ELBA: Idris Elba lobbed a brilliant, brilliant burn at Liam Gallagher. The pair have been 'feuding' in the press recently (no, we didn't know either).
In an interview, Elba explained how he met the former Oasis singer in a bar, hugged him, and rubbed him on the head. Liam was not impressed. Says Elba:
Didn't like that. Don't touch his hair, apparently. F*** off. Next time walk with a f***ing hairdresser, then. 'I'm a popular rock singer, so I'm going to be mean and f***ing horrible to people just because they messed up my look.' F*** off [...] F*** that idiot. No. I don't even know what his songs are about now or what band he's in now. No-one gives a f***, yeah? He was popular when he was in Oasis.
#TeamElba all day all night. (NME)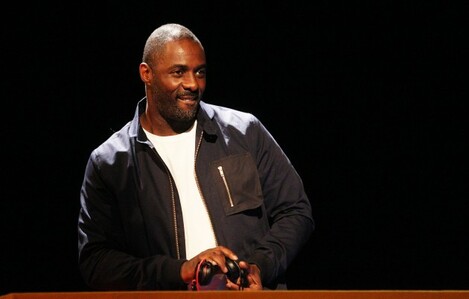 Idris Elba, giving Liam Gallagher sass. Source: PA Wire/Press Association Images
And the rest of the day's dirt…
Andrea Roche

is preggers, due to her husband

Rob Smith

. (Irish Mirror)

Justin Bieber

forced

Ariana Grande

to tweet a pic of him kissing her, which isn't creepy at all. (

UPI

)

Chris Brown

thinks life is well unfair and "

Jay Z

gets a pass". *plays tiny violin* (

Mirror

)

Olly Murs

has a secret girlfriend. (

Metro

)

Here's

Saoirse Ronan

talking about working with

Wes Anderson

. (

HitFix

)