EVERY WEEKDAY MORNING, DailyEdge.ie rounds up the best of the day's celebrity dirt – from the top to the very bottom.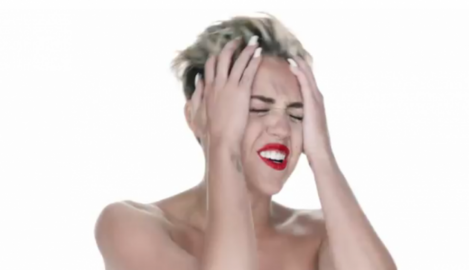 Source: YouTube
#OH MILEY: Miley Cyrus has taken her headline-grabbing run of global dominance to its logical next step by getting completely naked in the video for her new single.
The promo for Wrecking Ball, which was released last night, features our Miley doing a string of bizarre things. Including swinging on a wrecking ball in the nip: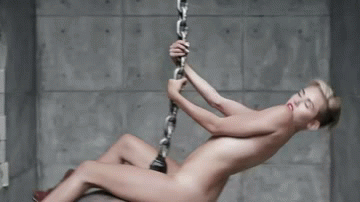 And, um, licking a sledgehammer.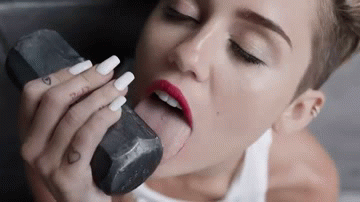 Um, grand. Here's the whole video:
Source: MileyCyrusVEVO
(Can't watch the clip? Try clicking here.)
#LOUIS LOUIS: Louis Walsh has complained about the number of "wannabe" celebrities in Ireland. His ire was raised by Celebrity Masterchef, whose contestants he said were not celebrities apart from "the newsreader [and] Yvonne Keating".
Walsh told RSVP Magazine:
We have a lot of celebrity shows here, but Ireland has more wannabes than any other place in the whole world per capita. For a small little island there's so many blonde f**king wannabes. It's just, girls, please go away, get a job. Stop making a show of yourselves.
Luckily, this phenomenon has nothing to do with shows like The X Factor so Walsh is on totally safe ground. But wait – who does he think are the REAL stars in Ireland?
Bono, Twink, Linda Martin, Van Morrison.
Oh. (RSVP via Irish Mirror)
#AARGH: Gwyneth Paltrow rode out in front of a schoolbus with her kid on the back of a Vespa, and something terrible almost happened.
Here's the video. Only for the bus driver's quick reactions:
Source: EPIC FUNN
Also, let's take a minute for how weird it would be having paparazzi on bikes filming you collecting your kids from school.
#N SYNC: N Sync played hacky sack in a corridor before their performance at the VMAs, and filmed themselves doing it.
But Justin Timberlake was too cool to play with the lads. Come on Justin. Lighten up a little:
Source: Lance Bass
And the rest of the day's dirt…