SOMETHING IN YOUR bathroom is out to get you, and it's not your man from Psycho. No, it's something you wouldn't even notice, making it that much more treacherous.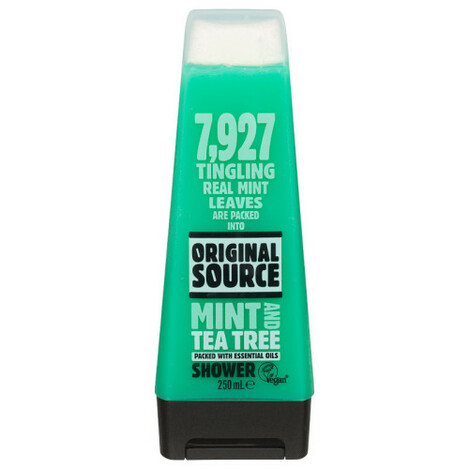 Source: BMS Stores
The woman behind the popular Facebook page I Know, I Need To Stop Talking has posted an open letter to the makers of a certain Mint and Tea Tree shower gel.
She wrote that while showering early on Thursday morning, she grabbed a bottle of Original Source body wash without really thinking much of it, until…
I washed my arms. I washed my neck, breasts, stomach and back. Thus far, it had been a positively first class bathing experience. And then. AND THEN. MY VAGINA WAS ABLAZE.
"Had a stray spark inadvertently set light to my pubic thatch? BECAUSE IT F**KING FELT LIKE IT," she wrote.
Yes, Original Source, your innocuous green bottle of so-called shower gel is an absolute f**king liability… '7927 tingling leaves' claimed the front of the bottle. Tingling? TINGLING?
Some twelve hours later my front bottom has finally calmed down, though may well be suffering from as yet unconfirmed PTSD… May I suggest a rebranding of your bottles of Mint and Tea Tree Shower Gel? Something along the lines of the following: '7927 tingling leaves which will accost your genitalia until it screams for mercy'.
"If nothing else, it will certainly stand out on the shelf," the post concluded.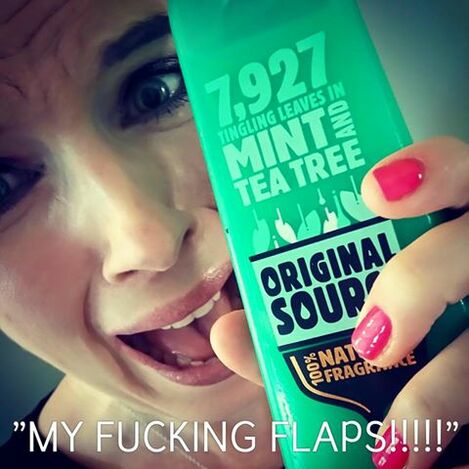 Source: Facebook/I Know I Need To Stop Talking
The woman's stirring missive is a massive hit on Facebook, being shared over 120,000 times – and people are chiming in with their own stories of minty horror.
My balls still sting from that horrific moment I tried to freshen up my nether regions with a minty aroma. The intense burn is something I wish to never experience again.
Consider yourself warned. Keep the mint and tea tree AWAY from your poor bits.
DailyEdge is on Snapchat! Tap the button below to add!