Source: Leon Farrell/Photocall Ireland
STOP EVERYTHING. Naomi Campbell is in Dublin, and she's coming for your silverware.
The supermodel and fashion icon is the new face of Newbridge jewellery, and jetted into today to launch the brand's new range. Everyone had a similar reaction:
What does Newbridge jewellery make us think of? Lovely Irish girls like Amy Huberman. Communion presents. Roses of Tralee.
Could Naomi Campbell be farther from this world? We don't think so. But that hasn't stopped us from imagining what it would be like if she entered the Rose of Tralee…
The Dome would be equipped with a runway to accommodate her walk
Source: Tumblr
You couldn't expect her to just stand there.
Only Naomi would be allowed to choose her own escort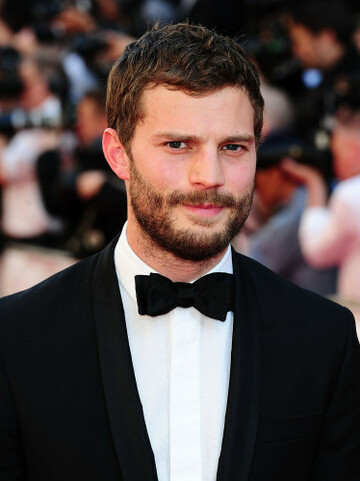 Source: PA Wire/Press Association Images
And they would not be ruddy-cheeked or jolly. She would make her selection from an exclusive list of Ireland's most handsome men, including Michael Fassbender, Jamie Dornan and Domhnall Gleeson.
She would not wear a dress from the local debs/bridal shop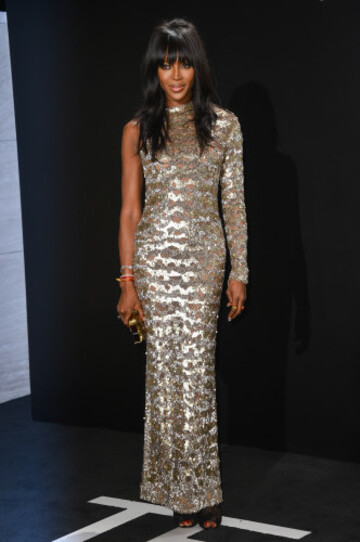 Source: Rob Latour/Invision/AP
Dáithí: "Isn't that a lovely gúna. Doesn't she look lovely?"
Naomi: "Oh darling, it's more than lovely. It's Tom Ford. He made it with his own hands. For me."
And she'd get first pick of the accessories
Naomi Campbell's dress would not be overpowered by a poorly-chosen Newbridge necklace'n'earrings combo. You can count on that.
Her talent? Giving us, the audience, a cold stare of disapproval.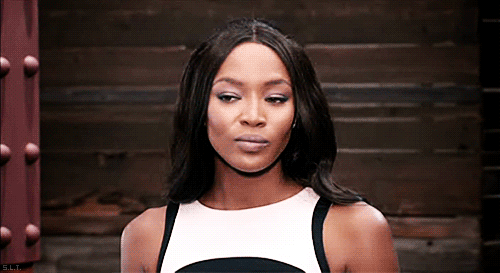 Source: Giphy
We'd feel vaguely threatened, but awed at the same time.
Absolutely NO ONE would patronise her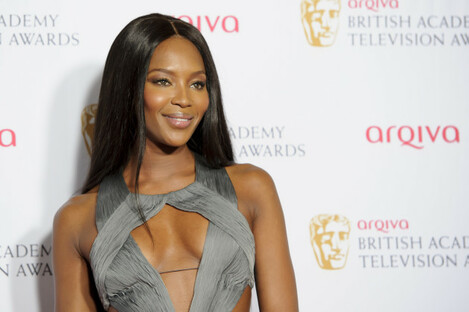 Source: AP/Press Association Images
Would you say "good girl yerself" to Naomi Campbell? Would you tell her she was a "mighty bit of stuff"? You wouldn't.
And she wouldn't fraternise with the competition backstage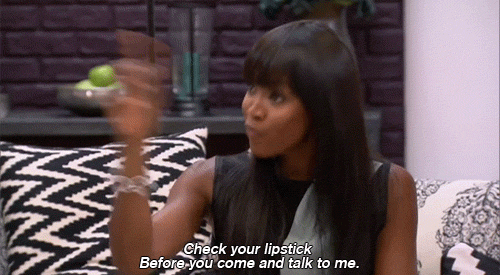 Source: Papermag
"We're all friends here!" Nope, sorry.
U2 would replace the Garda Band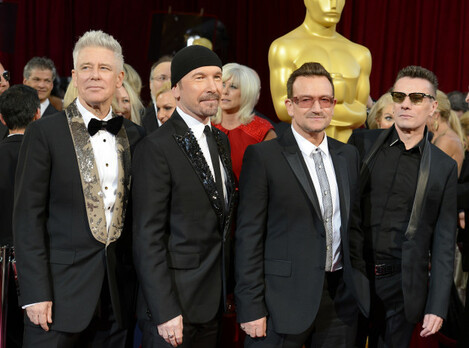 Source: AP/Press Association Images
Campbell and Adam Clayton may have broken up back in 1994, but he will still do anything she says at the drop of The Edge's hat. This includes dutifully playing bass while Bono trills "The pale moon was RISING…"
And she would be completely unsurprised by her eventual, inevitable win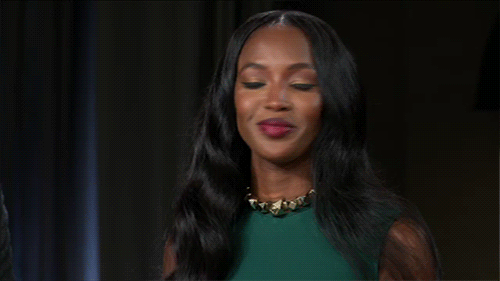 Source: Buzzfeed
No "Ohmigod I can't BELIEEEVE it" here. No tears. Just a serene smile of satisfaction. May she reign as Rose forever.