YOU SEE A lot of interesting things at the Ploughing Championships, but this… This is downright worrying.
Yesterday, author Shane Hegarty tweeted this strange sight at the first day of the Ploughing 2014.
Could it be? Could the zombie apocalypse have begun? At the Ploughing?
Sure enough, on RTÉ's One News meteorologist Nuala Carey showed spectacular courage by soldiering on through her weather bulletin despite the growing gathering of the undead behind her.
In a sight that would chill the bones of the hardiest horror fan, the teeming hordes stood menacingly outside, waving their arms in a threatening fashion throughout the bulletin.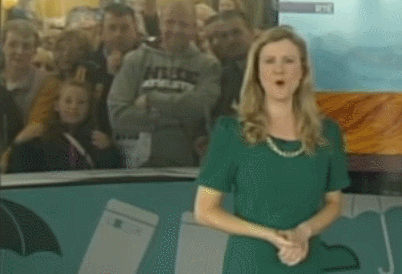 Watching. Waiting.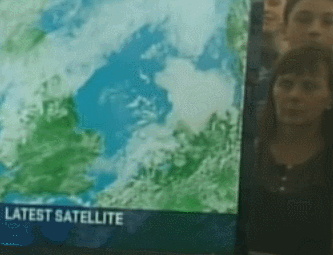 There's no word yet on if Ms Carey made it out unharmed.