IRISH ACTOR AND Tony Award winner Jim Norton is joining forces with Chris O'Dowd and James Franco on the Broadway stage.
Theatre veteran Norton – who is perhaps best known for playing the cantankerous Bishop Len Brennan in Father Ted – stars alongside O'Dowd, Franco and Gossip Girl actress Leighton Meester in Of Mice and Men.
The revival of the John Steinbeck classic follows working class lads Lennie (O'Dowd) and George (Franco) as they drift from job to job on the farms of California, dreaming of the day when they can lay claim to their own patch of land.
Previews of the show have been running since March 19th but the production doesn't officially open until later this month.
In the mean time the cast have been busy perfecting the play and having the craic with each other behind the scenes.
Meester and O'Dowd seem to be getting on like a house on fire, and she took to Instagram earlier this month to thank her co-star for a very thoughtful gift.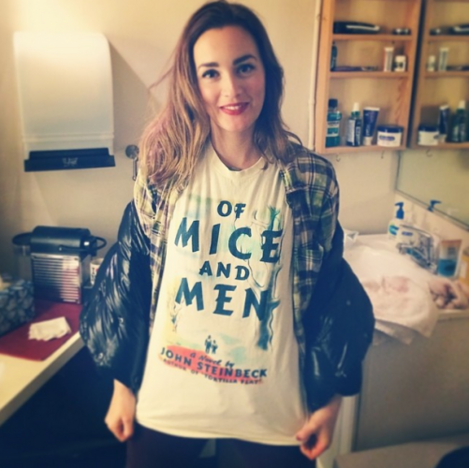 'Thank you @bigboyler for my tee', she tweeted. Source: Instagram
Of Mice and Men officially opens at the Longacre Theatre on April 16th and will run until July 2014.