WILL IT BE Prince Charles breakdancing in a kilt? Will it be Piers Morgan singing 'Lady In Red' with Alan Sugar?
Well, no. But the line-up of the Olympics closing ceremony has apparently been leaked.
E! News cites a source who told them that acts would include the Spice Girls, The Who, Take That, George Michael, One Direction (feat. Mullingar's own Niall Horan), Queen with Brian May, Jessie J, Madness, Pet Shop Boys and Russell Brand.
The Spice Girls were already widely rumoured to be confirmed as one of the headline acts. And US R&B singer Joe Stone appeared to confirm this yesterday when he tweeted this picture of the group apparently rehearsing on top of London black cabs: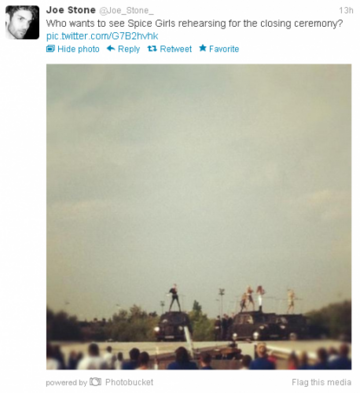 The ceremony, which starts at 9pm on Sunday, will take place in the main Olympic stadium and feature more than 4,100 performers in total – though they'll mostly be volunteers.
Organiser David Arnold told the Telegraph there will be around 20 artists involved performing 30 pieces of music.