IF YOU'VE GOT a Netflix account, you're probably well aware of the fact that the best TV shows and movies on the platform are Netflix Originals. 
Netflix have cranked out hit after hit, from compelling dramas such as The Crown and Narcos, to animated comedies like Bojack Horseman and Big Mouth. Over the years, Netflix has managed to receive fourteen nominations from the Academy, and in the last two years, they've won two of those awards (for Icarus, a movie about doping scandals and The White Helmets, a documentary about Syria).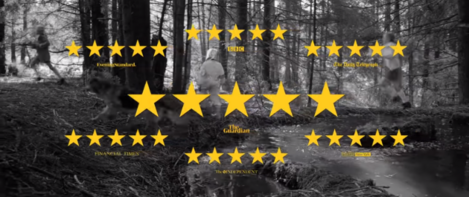 Source: Netflix
It looks as though they might be set to collect another Oscar in 2019, for the Netflix movie Roma, which was directed by Alfonso Cuarón. What makes Roma's chances at the Oscars even more promising, is the fact that Cuarón has already won two awards for his 2014 movie Gravity. 
If you haven't seen Roma yet, it's a semi-autobiographical drama which examines Cuarón's upbringing in Mexico City in the 1970s, following the life of a live-in housekeeper to a middle-class family. The film's title refers to the Colonia Roma district of the city. It's currently rated 99% on Rotten Tomatoes, and 96% on Metacritic. Here's what critics have been saying, amid the hype: 
"Viscerally terrifying and emotionally overwhelming."

– Manohla Dargis,

New York Times

. 
"Cuarón has done more than break through walls of language, culture and class to craft the best movie of the year. No matter how you see or stream Roma, this game-changer is making its own kind of history."

– Peter Travers,

Rolling Stone

.
"There's no other way to say it than to say it: Roma is one of the best movies I've ever seen, and one of the most moving."

– Joe Morgenstern,

Wall Street Journal

. 
Critics' groups in Los Angeles, New York, Chicago and San Francisco have named it the best film of 2018 and it won the Golden Lion at the Venice Film Festival, where the film made its debut. So far, Roma has received 14 awards from institutions like the British Independent Film Awards, the New York Film Critics Circle and the Time Critics Association.
Source: Netflix/YouTube
You can expect to hear plenty more about this film in the coming months as it's also nominated for three Golden Globes as well as a few Oscars. 
DailyEdge is on Instagram!