1. Jennifer Lopez getting photobombed by an excited Jennifer Aniston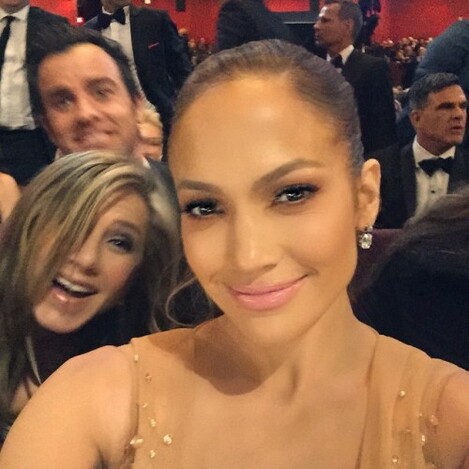 Source: jlo
Helloooo Jen! (And hello, blurry Justin Theroux.)
2. Reese Witherspoon, looking luminous in Tom Ford
Source: Instagram
3. And sharing absolutely wonderful texts from lovely Mammy Witherspoon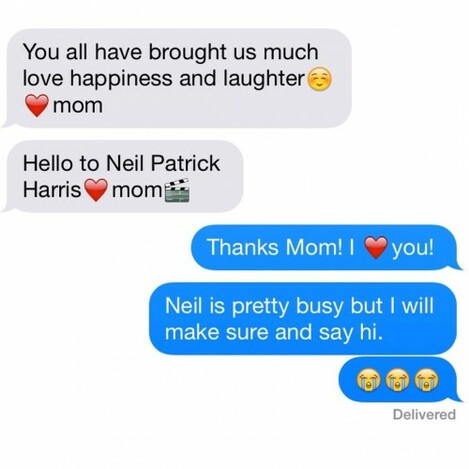 Source: Instagram
4. Anna Kendrick and Jack Black, celebrating a successful opening number backstage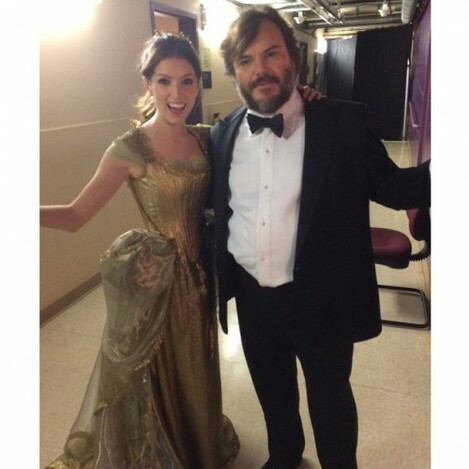 Source: annakendrick47
5. A nice peek at Gwyn's hallway
Source: gwynethpaltrow
So bright, so clean.
6. Chrissy Teigen and John Legend taking the security checks very seriously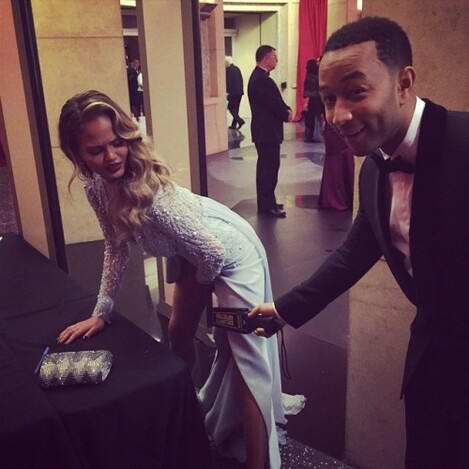 Source: chrissyteigen
7. Julianne Moore just after her win, looking ready to blub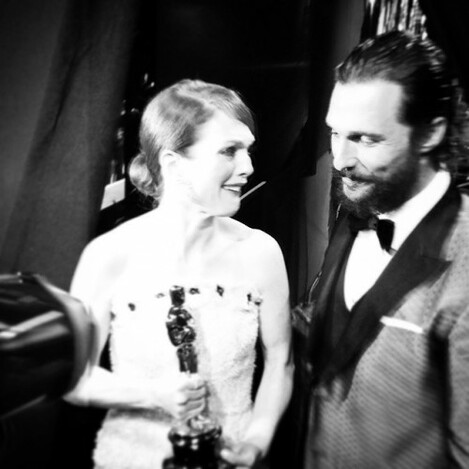 Source: theacademy
And bonus McConaughey!
8. Jennifer Lopez and Meryl Streep
Source: jlo
We never knew we wanted this friendship so badly.
9. Will Arnett and Questlove, right before performing Everything Is Awesome
Source: theacademy
Amazing fact: The Batman suit Will is wearing is Val Kilmer's actual suit from Batman Forever. With a Lego upgrade, obviously.
10. Jared Leto, en route and looking particularly Christlike
Source: jaredleto
11. The all-important envelopes
Source: theacademy
Faaaaaancy.
12. Neil Patrick Harris, about to walk onstage in the nip
Source: theacademy
13. Bradley Cooper's main squeeze, Suki Waterhouse, getting all dolled up
Source: burberry
14. The wonderful JK Simmons with his Oscar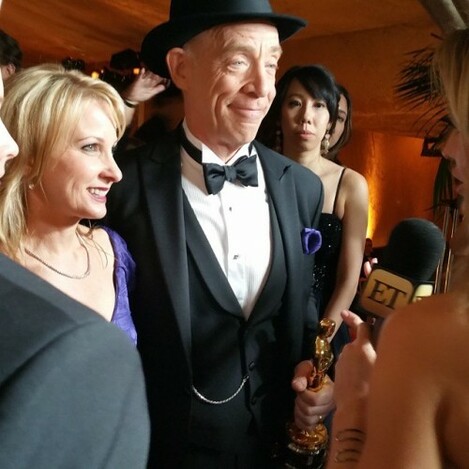 Source: theacademy
15. The madness of the red carpet (feat. an enthusiastic Kerry Washington)
Source: thecoveteur
16. Common, just after winning Best Original Song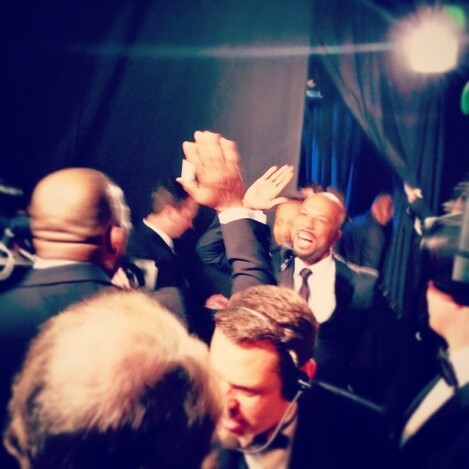 Source: theacademy
Joyous.
17. OOOPRRAAAAAAAAAH! (And husband Stedman Graham)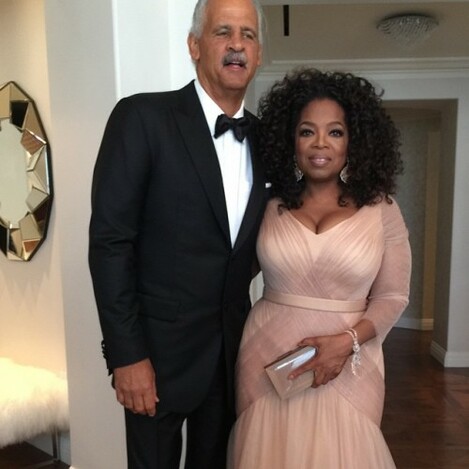 Source: oprah
18. Lady Gaga, lying on the floor with a martini
Source: Twitter/@ladygaga
Living her best life.
19. Chris Pratt and Anna Faris, winners of the cutest couple award (in our hearts)
Source: Twitter/@prattprattpratt
20. Ryan Seacrest, trying to look pleased about Gaga's red gloves
Source: ryanseacrest
21. And Dakota Johnson and Liam Neeson, preparing to present an award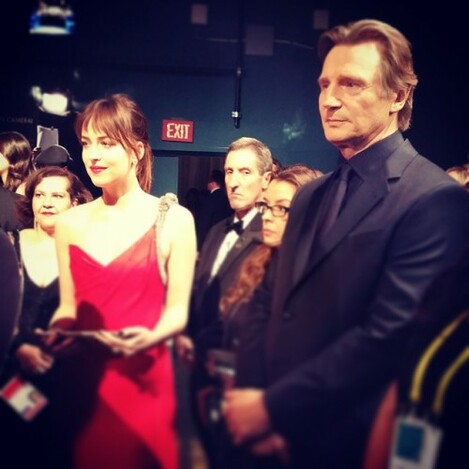 Source: theacademy
Wonder what they chatted about in the wings?