Paddy Power clearly want to see Niall Horan get seven shades of s**te kicked out of him because they've offered up a load of money for him to get in the ring with Welsh rugby international Mike Phillips. (Irish Mirror)
The One Direction singer got into a Twitter scrap with Phillips after the Ireland/Wales match at the weekend, with Irish player Rob Kearney stepping in to offer Niall support.
Now Paddy Power want to see them fight in real life.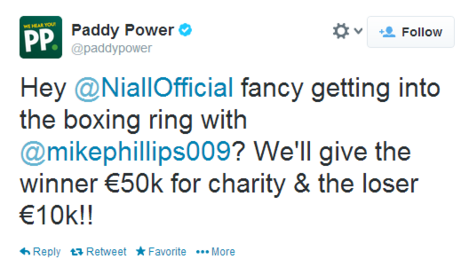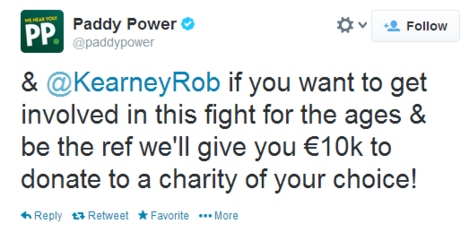 Eh, good luck with that one Paddy Power.
Simon Cowell is prettttty pissed off with Chris O'Dowd. (Digital Spy)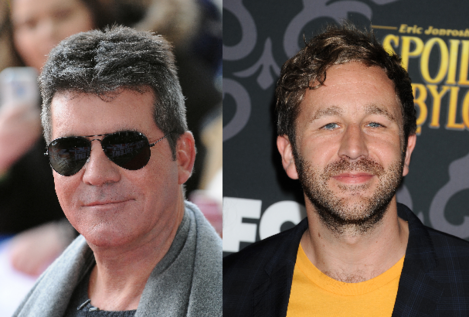 The X Factor creator is not impressed with our Chris after Chris said that the viewers of the show were 'racist'.
Speaking to Radio Times, O'Dowd said:
I'm a big X Factor fan. Generally my favourites go out in the first few weeks and, of course, because the viewing public is so racist, all the black, strong singers go out in round five every year.
According to Simon Cowell, this makes him ignorant.
We are the least racist show you could possibly find in the world.  So not only is he ignorant, it's actually insulting to hear him say that. And it's insulting to our audience.
Well, yes.  It is insulting to your audience, clearly, because he called them racist.
Billy Ray Cyrus is back, this time with a hip hop flava.
In a video that's as confusing as it is moving, he sings his Achy Breaky Heart classic with rapper Buck 22.
WARNING: Can not be unseen.
Source: Buck22VEVO
Could it be that Billy Ray is attempting to follow in his daughter's footsteps in the hope that a spot of hip hop can take him to the next level?
And the rest of the day's celeb headlines…
Source: TheEllenShow